Everyone needs a little outside time throughout the day. Sometimes that takes the form of running through the grass or a stroller ride around the block. However, this year has given us plenty of reasons to want to keep things closer to home.
If this describes you, the patio can actually be a great place to entertain young children. And because we love what we do, we've put together a great list of patio activities for toddlers (and other young children)!
The patio is usually a safe, fun area for toddlers to play. However, always make sure that outdoor outlets are covered. If you have one, think about pool safety. And finally, always consider the sun exposure for your child.
Water Table and Water Play
First on our list is water play. There is no toddler on earth doesn't love to splash, play, and pour. You'll love watching the joy in their faces, too!
Water tables can get pretty involved with companies like Fisher-Price and Step 2 selling tables for over $100 (although you can find much cheaper here). While these are very fun tables and can last for many years, there are other options.
All you need for a toddler water play area is a shallow bin (like a plastic storage container). Add a little water and some plastic measuring cups / spoons voila — instant fun.
Additionally, you can add boats, ducks, and any other toy your imagination conjures. In fact, you can reuse sand toys from your last last beach vacation. They work great!
This is an excellent activity for some summer fun, and you will quickly see how pouring water from one cup to another can keep a toddler entertained for a very long time.
Blocks
Block play is so important from a developmental standpoint. You probably already have a set of indoor blocks — what's keeping you from keeping outdoor ones?
Depending on the age of your child, there are a few different options you could consider.
An old set of plastic blocks works great because you can always hose them off and let them dry when finished playing. This is cheap, easy, and good for the environment.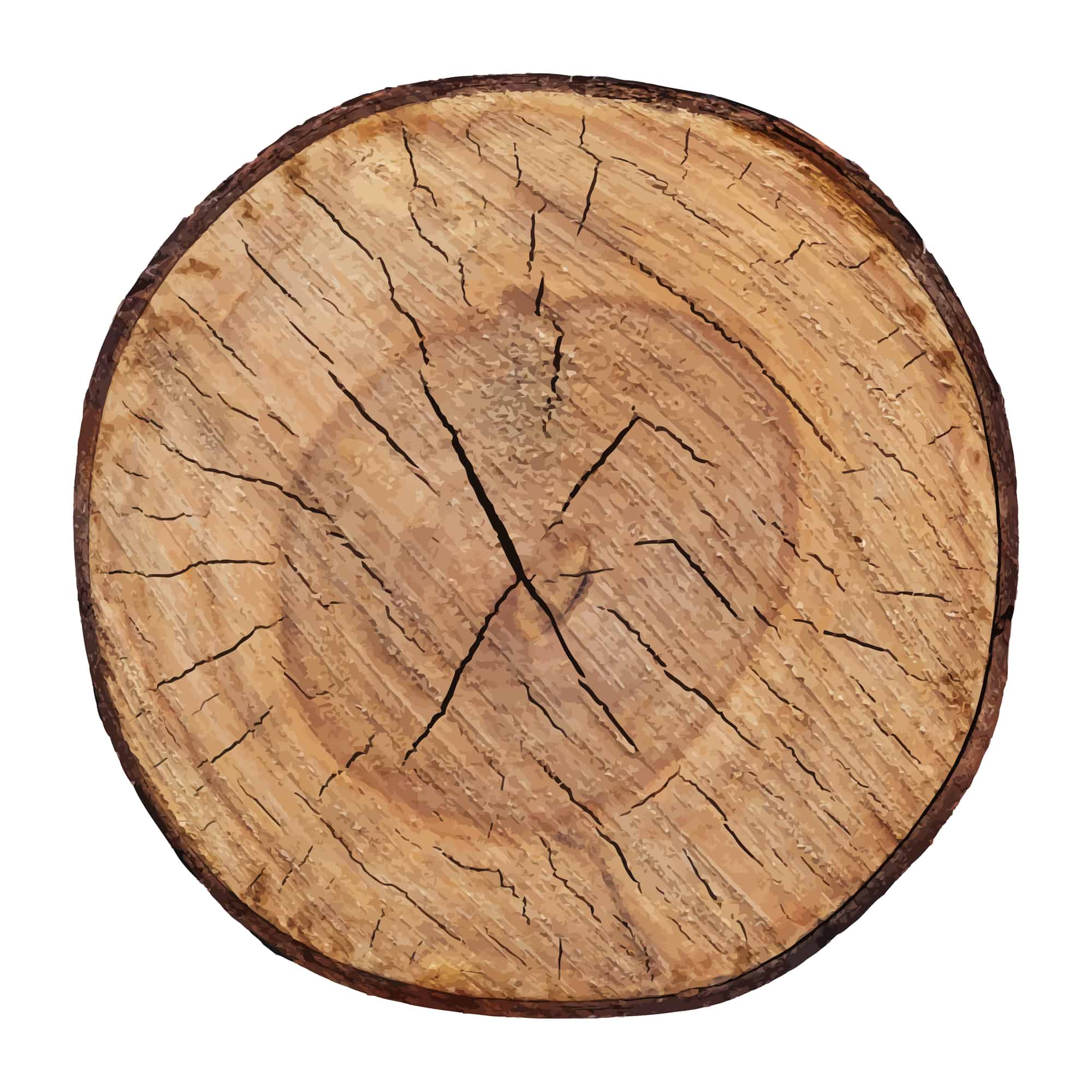 If you prefer an au naturale option, consider cutting up an old tree branch into small slivers. Small wooden blocks are great for stacking and building and nature play.
Chalk Wall
Chalk on the patio is excellent, but what can make things even more fun is a chalk wall.
A DIY Chalk wall is not hard to accomplish, and if you are on your patio, you may be able to create something that hangs right on your house.
In addition to this being a fun way for toddlers to stand and write, it's also perfect for them from a fine and gross motor perspective. It takes some time to learn how to write while standing and any bit of practice helps.
Painting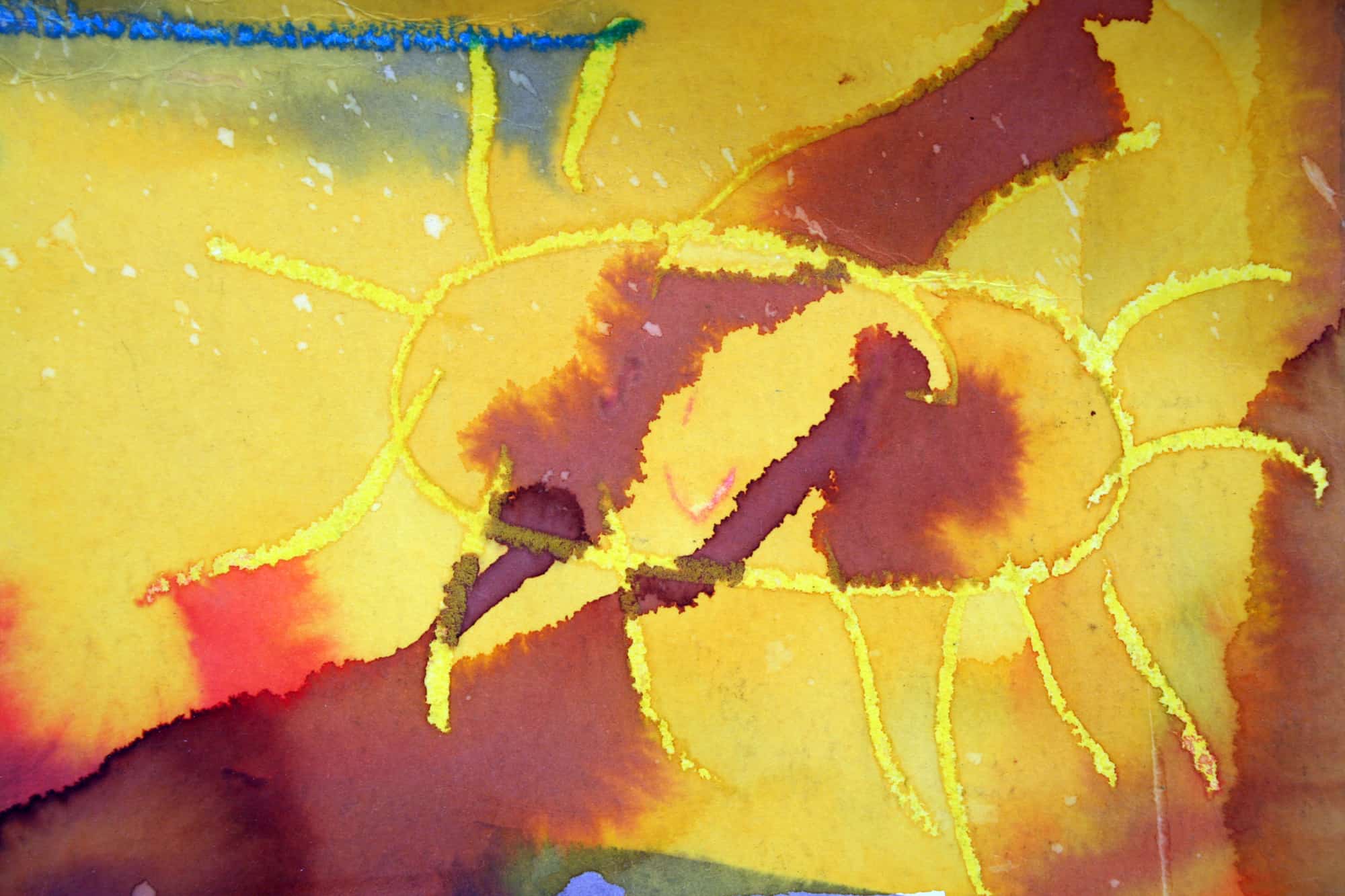 You may not feel super secure with this option, but generally painting inside can be a disaster.
Fortunately, when you get your kids on the patio (and use washable paints), it doesn't matter if they get paint everywhere. When they are finished, you can easily wash everything off (including your child!), and the inside of your house is left intact.
Painting is so much fun for kids; when done on the patio, it can be fun for parents too!
Sensory Bins
With how important sensory play is for children, they must have a chance to get those hands (and sometimes feet!) exposed to new textures and materials. Some of our favorite sensory bins are the rice bin, the bean bin, water beads, and sand bin as well.
Although we have done this type of play indoors, it is so much easier to do it outside. If your kid happens to spill an entire cup of rice outside, you can sweep it up and put it back in the bucket. When they are finished playing, you can simply spray off the patio and call it a day.
It's a more natural, less stressful way for everyone to enjoy sensory play. If you have a somewhat covered patio, purchase a few bins of different sizes. Make sure they have good lids on them that will keep the water out. Store these bins right on your patio when your toddler needs an activity.
Toddler Gardens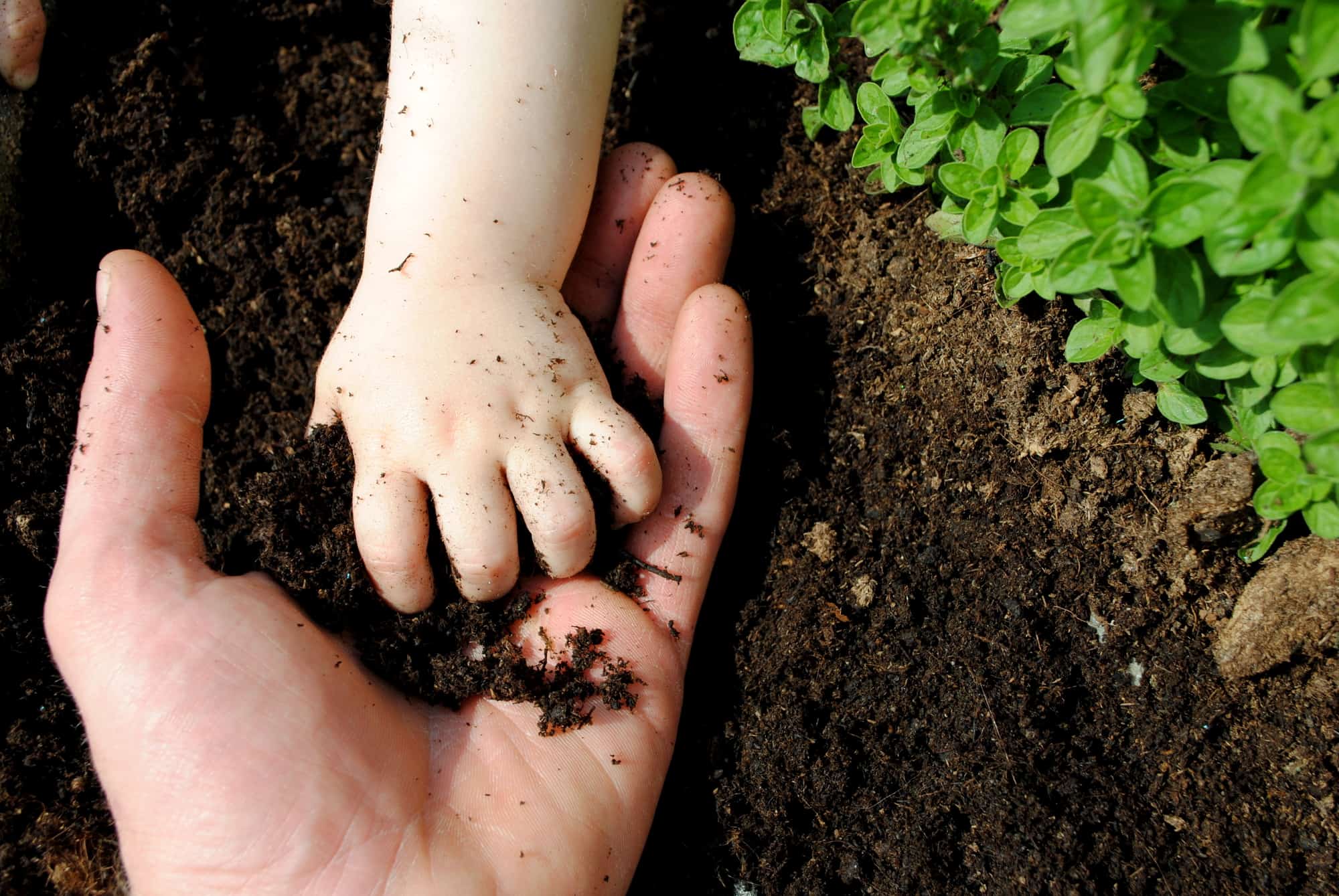 It's not possible to expose a child to gardening at too young of an age. With that in mind, a toddler garden is a terrific project for you and your toddler! It's also a reason for you to get out on the patio every day.
Try to plant something that looks interesting, something that smells interesting and something that they can taste. This will help keep their engagement high.
Let your toddler water the garden, teach them the difference between weeds and plants; let them smell the garden every day. Take note of the size of the plants from one day to the next.
Depending on the child's age, let them draw pictures of their garden and the different colors they see. The possibilities with a toddler garden are endless.
This should not be a challenging project; you can do this with two or three small pots. If its something that you and your child enjoy, you can expand from there.
Swing
Don't think for a second that you need an entire playground in your backyard to entertain a toddler.
Sometimes a simple swing will do the trick. A free-standing swing that feels a bit like a clubhouse will be a perfect spot for your toddler to enjoy the patio. Let them take their favorite book and a stuffed animal on the swing with them. Then all you need to do is sit back and watch their joy!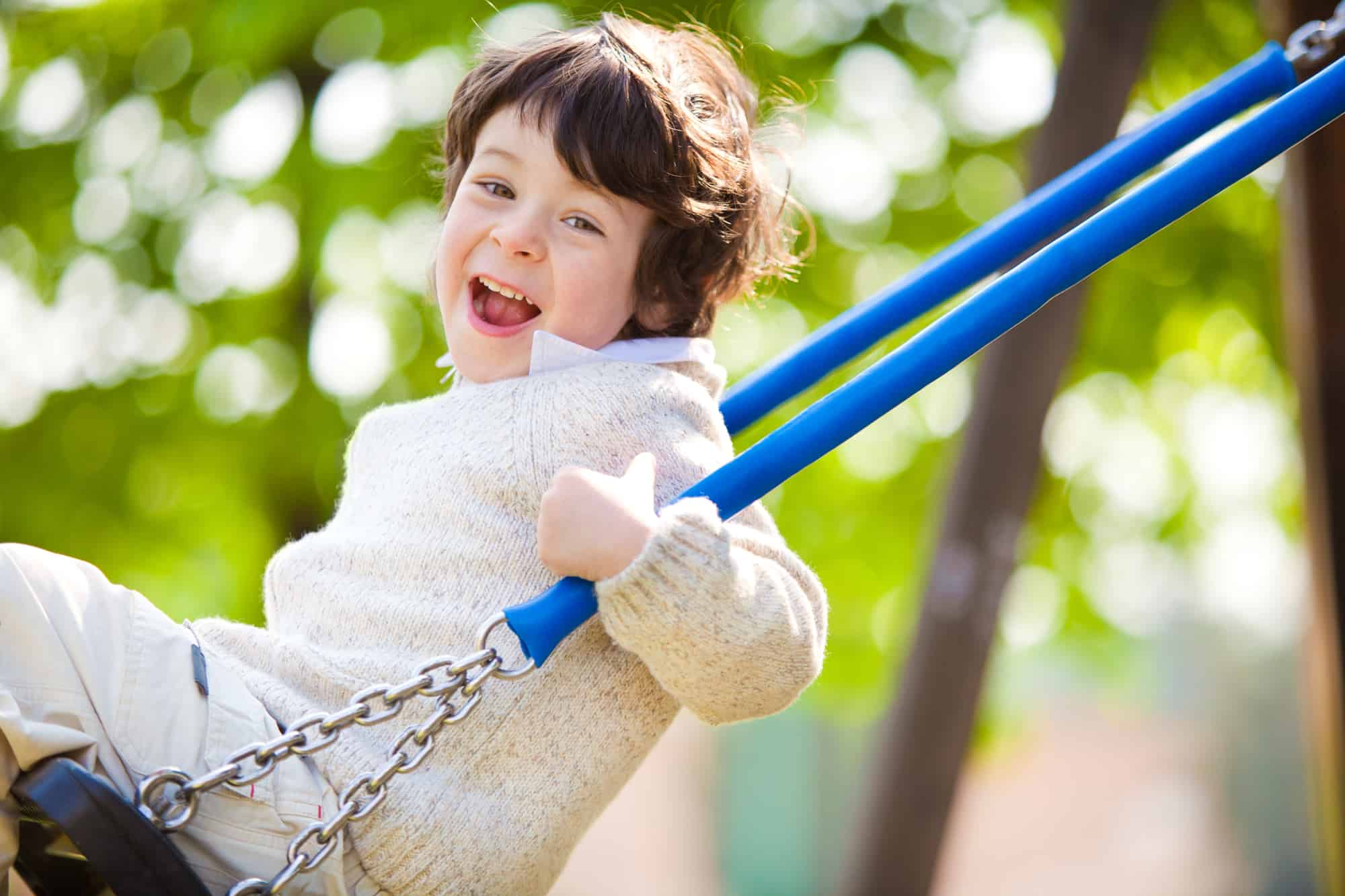 Cardboard Boxes
Kids love to play in cardboard boxes. This is great news for those of us with a long list of Amazon orders and a desire to upcycle.
While these boxes are great playthings, unfortunately cardboard can be a bit dirty. You may not realize this until after you take the boxes off of your beautiful carpet and see that you have a little bit of the FedEx truck living on your rug now.
The patio is a perfect spot to create an entire village of cardboard boxes for your toddler to use. If you have smaller boxes, let them stack them. If you have large boxes, cut holes so they can climb through them.
Kitchen Play
Every kid should have the chance to make their parents a mud and rock pie. However, your house shouldn't have to bear the brunt of the mess!
The patio is a perfect spot for an outdoor kitchen. Take some extra kitchen utensils from your kitchen, add in a pot or a pan, and that is all you need.
If you want to get more involved in creating a more proper outdoor kitchen, there are some great DIY options you can build, even with an old pallet. You can add to your kid's outdoor kitchen as time goes on, and you collect some more pieces. See how much they like it first before you go and purchase an entire setup.
Patio Wash
Although this idea may seem like a bit of a trick, wait until you see how much your kids enjoy this. All you need is a small bucket of water and some large paintbrushes. Let them use real big paintbrushes if possible; it will make the project more exciting.
Tell your toddler that you need help painting the patio. Let them spread water all around with the paintbrush. They will be able to see your pavers, concrete, or bricks change color. As the colors change, they will love to see their progress.
Eat Outside
Maybe it's just my kids, but the mess that is created after each meal can get exhausting to clean up. When the weather starts to clear up, feeding kids outside is the ultimate way to create less housework for yourself.
If there are a few crumbs left behind, the birds will love it, or you can simply take the hose and wash everything down. For some reason, a squirt with the hose seems so much easier than a vacuum or getting on your hands and knees to wipe the floor.
Another great benefit of eating outside is the change of environment may help your child eat more. A change in the environment is good for everyone!
Bucket Of Vehicles
No toddler patio play setup is complete without a bucket of vehicles.
All you need is a small plastic bin filled with some trucks, cars, and trains. The patio itself makes a perfect road. Toddlers can use chalk to create highways or just simply imagine using the paths already created with pavers or bricks.
If this is something your toddler loves, you can add some small stop signs, create a bridge out of an old box, the possibilities are truly endless. When you make this bin of trucks and cars just for the outside, it will be even more appealing for your toddler to spend some time on the patio.
As you can see, it doesn't take much to make your patio toddler friendly and fun. Sometimes the only chance you will have at enjoying time on your patio will be making sure the little ones are entertained. All of these activities will make sure that happens!