Who doesn't love the soothing, melodious chirping of birds in their backyard? Hanging bird feeders in your home is one of the most remarkable ways of interacting with nature by attracting wild birds to your compound.
But, are you short of ideas on how to make your bird feeder more attractive?
Here are ten creative ideas on how to decorate your bird feeder:
Paint your bird feeder.
Repurpose a used tin can.
Decorate a used wine bottle.
Tape and paint patterns on clear mailing tubes.
Glue popsicle sticks together and decorate.
Make a lego bird feeder.
Carve a tree log.
Create a bird feeder wreath.
Use a cookie cutter to make shaped bird feeders.
Repurpose mason jars.
This article will explore interesting DIY bird feeder decoration ideas, each with varying levels of effectiveness. Read on to learn how you can decorate your old bird feeder or make an attractive bird feeder from scratch.
1. Paint Your Bird Feeder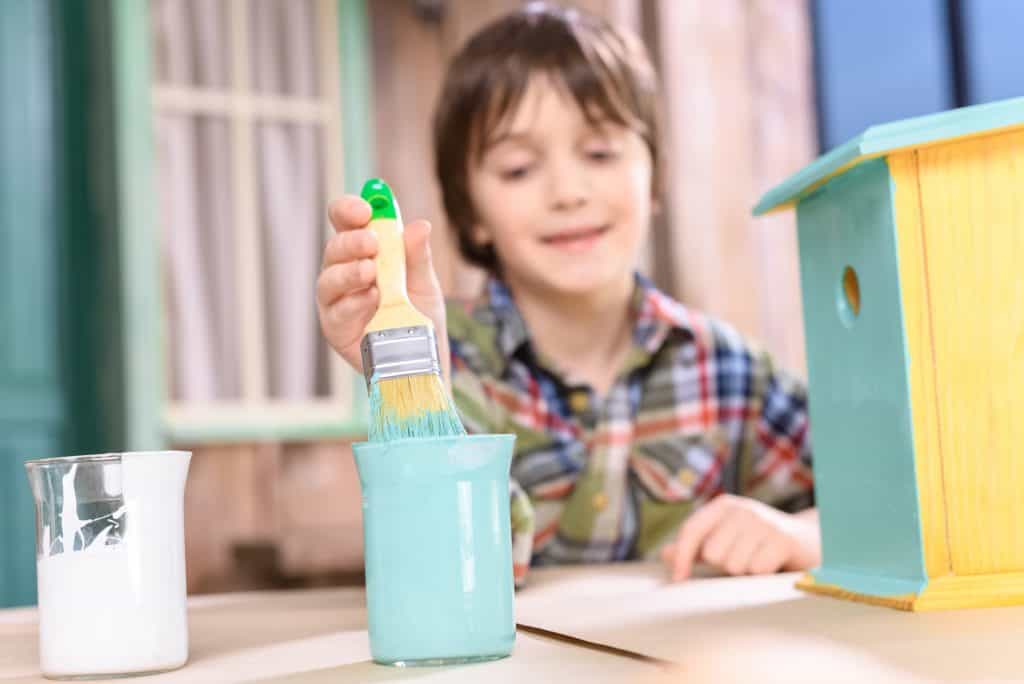 If you already have a little wooden or barn birdhouse, it's time to play around with colors and bring it to life. Painting your birdhouse will be an excellent DIY project, especially if you have kids. Furthermore, it's easy and pretty affordable to have an amazing personalization.
Having various colors on your birdhouse(s) will attract different bird species. So, whatever color you choose will depend on the birds you want to attract! For instance, hummingbirds love bright colors, including:
Orioles and goldfinches find orange and yellow appealing (respectively). But, if you'd love to attract blue jays and bluebirds in your backyard, consider having blue birdhouse feeders.
Here are two colorful wooden and barn birdhouses that will give you an idea of how to create yours:
Note: You'll find detailed guides on how to go about it on their websites.
2. Repurpose a Used Tin Can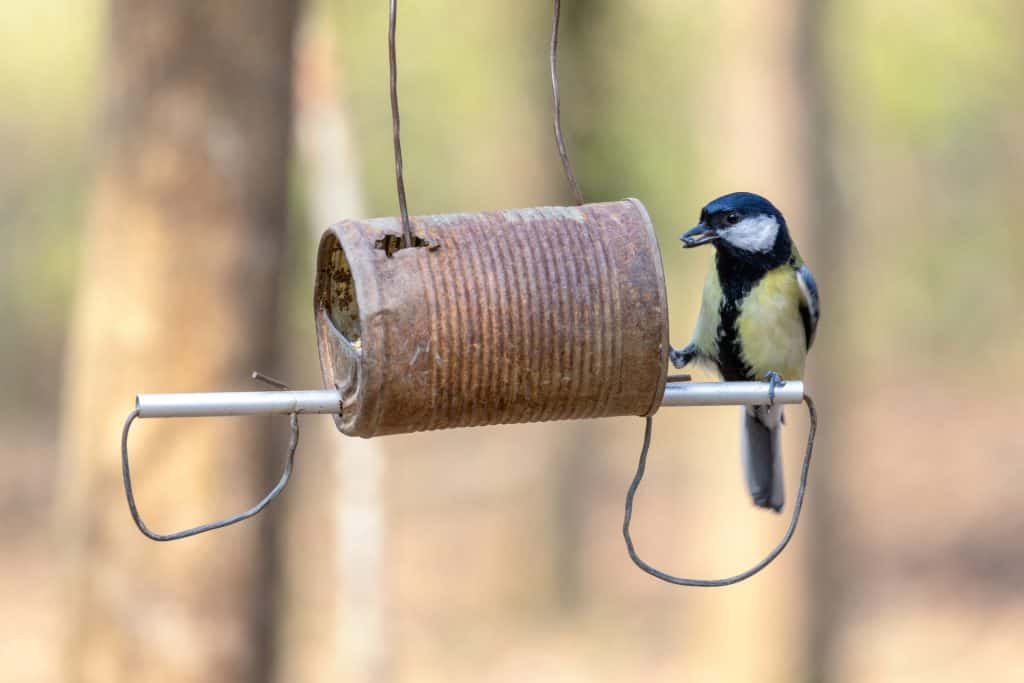 You don't want to throw your used jam or tuna fish can in the garbage when you can repurpose it into a bird feeder. Yes, seriously — you can turn them into bird feeders!
It's a thoughtful way of recycling cans while avoiding the cost of buying a new birdhouse.
Plus, you can paint the tin can to create your preferred themes, such as a lighthouse or cartoon birds. You can also add colorful accessories (such as beads) to the twine to attract the birds.
So, all you need is:
A clean empty tin
Spray paint
A thick twine or wire
Drill bit
Hot glue or glue sticks
Pre-cut, wide-foam flowers (to decorate the opening)
Colorful accessories, including beads and ribbons
Here's an example of an attractive Tin Can Bird Feeder and the tutorial by Birds & Bloom. I assume birds love the smell of tuna as well, so this is a great personalization.
3. Decorate a Used Wine Bottle
Another creative way to make an appealing bird feeder is by repurposing a used wine bottle. Do you have several wine bottles in your attic (or garage)? You can customize and hang your bird feeder by:
Adding and painting a wooden frame
Fixing a stand
Planting flowers around it
Here's an exciting Wine Bottle Bird Feeder by Momma Young at Home that you might want to try out.
4. Tape and Paint Patterns on Clear Plastic Tubes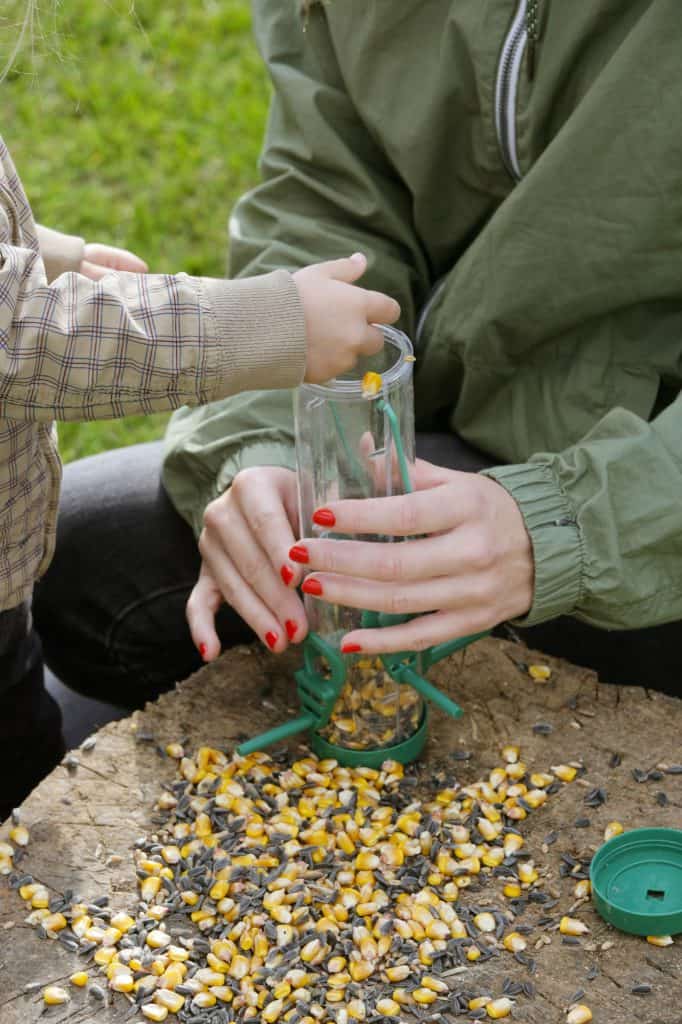 If you have empty clear plastic tubes, probably after purchasing some tennis balls, you can turn them into bird feeders. Since these tubes are transparent (and unappealing), you need to make them more attractive by adding color.
You can do this by measuring, cutting, and taping unique patterns and then painting them. Finally, cut holes on either side and place popsicle sticks through the slits.
Here's a detailed guide by HandMade Charlotte on making a DIY Colorblock Bird Feeder using clear plastic tubes.
5. Glue Popsicle Sticks Together and Decorate
Popsicles make summer fun by countering the heat and thirst. But do you usually throw away the sticks whenever you have your ice lolly? Now, you can collect the popsicle sticks and have a DIY popsicle stick bird feeder.
It's an easy summer project that will also keep your kids entertained. They'll love to paint the sticks or add glitters to make them attractive. And they'll be excited to wait and spot the birds as they visit and munch the 'goodies' (bird seeds).
Here's a tutorial by Tanya Staab on how to make a Popsicle Stick Bird Feeder.
6. Make a Lego Bird Feeder
If you (and your kids) love playing with lego, you could put your creative feet forward and create a bird feeder from the pieces. You'll be spoilt for shape choices since lego pieces come in different sizes. Moreover, it will be a colorful bird feeder due to the wide variety of colors.
When making this bird feeder, all you need to remember is to leave some spaces for the birdseed. So, you can have several openings (and perches) on different sides and heights.
Here's a creative Lego Bird Feeder by Project FeederWatch to help you brainstorm more creative ideas.
7. Carve a Tree Log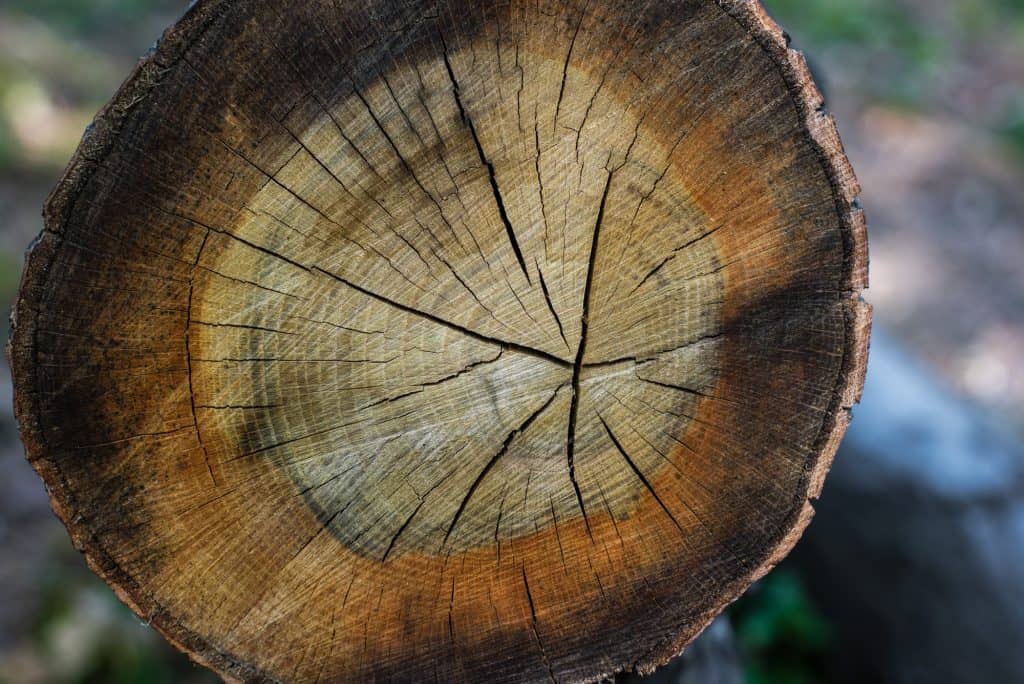 Do you prefer a bird feeder that easily blends with the environment but still stands out? A handmade log feeder is a perfect idea. However, it doesn't have to be boring.
You can make the log feeder more attractive by carving it to your desired shape and design. Moreover, it's the ideal bird feeder to attract birds that always love being around trees, including:
Woodpeckers
Chickadees, and
Bluebirds
And, it's a perfect choice to include suet, especially during winter.
Here are two DIY log bird feeder ideas to get you started:
8. Create a Wreath Bird Feeder
You shouldn't limit wreaths for Christmas decorations only, as you can use them to feed birds during the cold season. Watching out for our chirpy friends sounds like a noble task. Furthermore, decorating the bird feeder with festive-themed colors will make it stand out from the rest.
It's pretty easy to make a wreath bird feeder. You'll require the following:
Bundt cake pan (s) to shape your wreath
Unflavored gelatin
Birdseed
Warm water
Cornstarch and light corn syrup
Nonstick cooking spray
Thick ribbons (and other decorative accessories)
Kitchen tools, such as measuring utensils, a saucepan, spatula, stove, fridge, and drying rack
And here's a creative example of a Wreath Bird Feeder by Kaytee and a tutorial on how to make one.
9. Use a Cookie Cutter To Make Shaped Bird Feeders
Cookie cutters are every home's favorite. Kids love it when they participate in making cookies of different shapes, including:
Hearts
Stars
Christmas trees, and
Smiley faces
However, you can also use this versatile tool to create a DIY bird feeder– and have your children help out.
Making shaped bird feeders using a cookie cutter is fun, cost-effective, and straightforward. You'll require a few ingredients, including birdseed, water, and unflavored gelatin mixture (or butter). Additionally, you can add pomp and color by using differently colored ribbons.
Here's a DIY Cookie Cutter Bird Feeder by Simple Joy and a detailed guide to make your fingers twitch to try it out immediately!
10. Repurpose a Mason Jar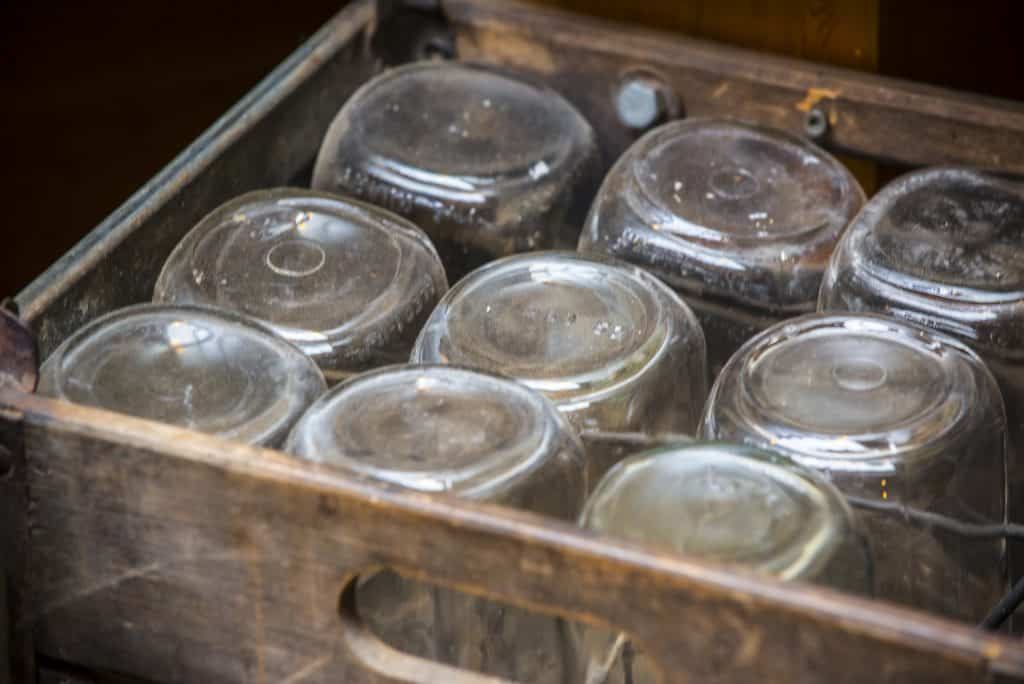 Mason jars are multi-purpose containers that we can't do without. If you have too many of them in your kitchen or pantry, the best way to minimize clutter is to repurpose them into bird feeders.
Furthermore, you'll have several ideas on how to decorate them to invite your feathery friends to your backyard.
The best way to make your mason jar bird feeder is by attaching a chicken feeder at the base. Furthermore, you can have colorful stickers or colored paper around the mason jars to make them more appealing.
Here's a handmade Mason Jar Bird Feeder by DIY Vintage Treasures and a guide to help you create this craft.
Sources