I've made no secret about loving patio heaters. Anything that can extend the life of my outdoor space well into the winter is not just a major benefit but an absolute necessity. While fire pits and warm clothing can do a lot, nothing compares to the radiant warmth of a good patio heater.
So with that in mind, I've written a lot about the topic. Below you can find my "greatest hits" of patio heater content.
Best Patio Heater Brands
Comparing Patio Heaters with Fire Pits and Pyramid Heaters
There are many options for outdoor patio heaters out there, so we wrote the definitive guide: Patio Heaters vs. Fire Pits vs. Pyramid Heaters — Which Is Best?
Be sure to check it out if you're in the market for an outdoor heating solution.
The Best Outdoor Patio Heaters (with Wheels!)
Some folks absolutely need to do keep their patio heater mobile. For those people, we wrote a guide about the best outdoor patio heaters with wheels. If you're in the market, be sure to give it a look!
Properly Storing Your Patio Heater
Patio heaters are not cheap appliances, so I encourage everyone to make sure they're storing them properly. We wrote How to Properly Store an Outdoor Patio Heater precisely for this reason. If you've recently bought one and want to make sure it can withstand the stress of the elements, I recommend you check out our guide.
Diagnosing Patio Heater Smoke
Despite your best efforts, you may find your patio heater malfunctions. Our article What Causes Black Smoke Coming From Your Patio Heater? was written to help diagnose this worst-case scenario.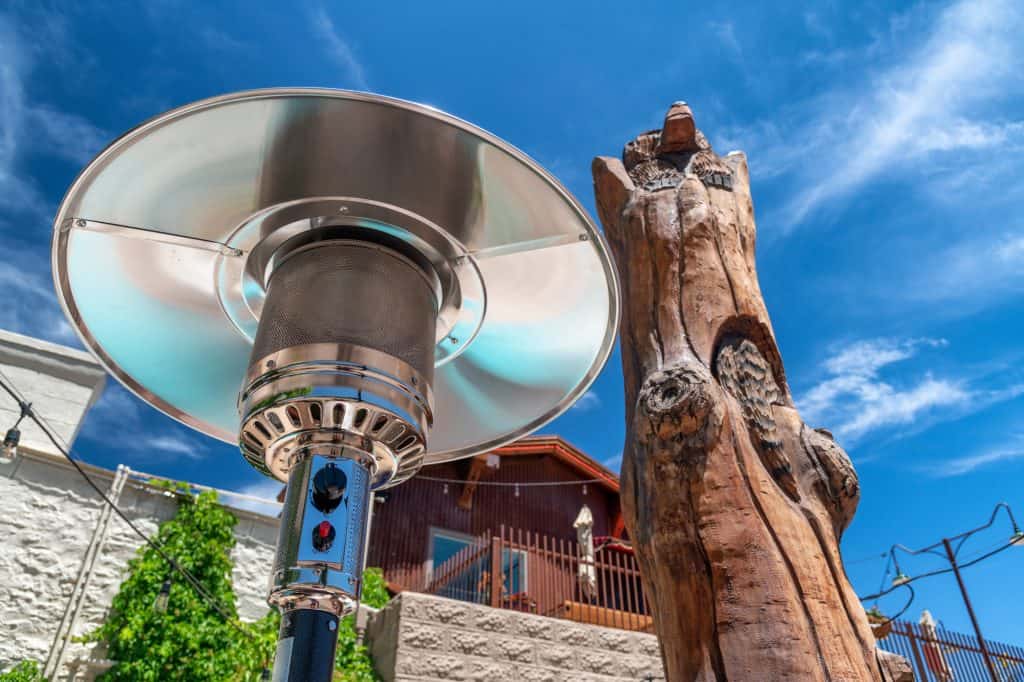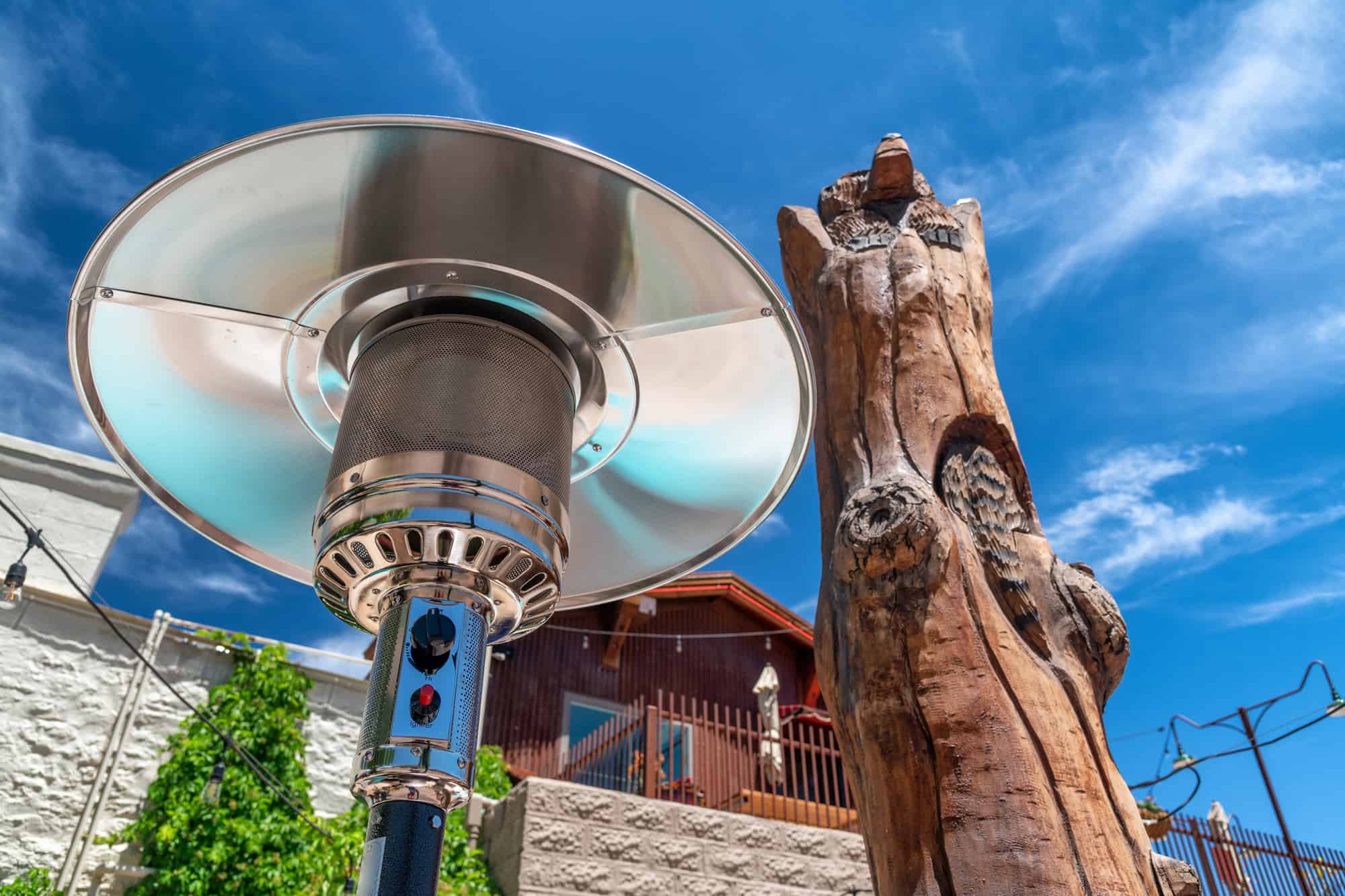 Lighting Your Patio Heater Manually
Sometimes the electric starter on propane patio heaters fail, creating an unfortunate situation. While this does add friction to enjoying the heat, it doesn't have to render your patio heater completely useless. While you're waiting for your starter to come in the mail, you can check out our article on how to light your patio heater manually.
Are Patio Heaters Dangerous?
I'll save you a click — patio heaters are as dangerous as any other appliance that wields fire. However, with proper care and precaution, you can stay safe. Use good judgment, and check out our article about whether patio heaters are actually dangerous.
How Many Patio Heaters Do You Need For Your Area?
If you have a larger outdoor space, bravo! That's more room to entertain guests and more space for activities. But you may have questions about how many patio heaters you need for your space. Luckily, we wrote an article to address this very concern. Click here to read more about it.
How to Keep Your Patio Heater From Tipping Over
Pets and kids can be chaotic — and when you add fire into the mix it can often create a dangerous situation. We wrote a full article on how you can keep your patio heater anchored and safely upright. I recommend checking it out!
Do Outdoor Patio Heaters Attract Bugs?
Many people know that mosquitoes are attracted by carbon dioxide. But does that mean that the byproduct of your patio heater flame will attract them and other bugs? You can access our article on this topic here.
Using an Outdoor Heater Under a Covered Patio?
I received a question from a reader about whether or not they could use an outdoor heater under their covered patio. We explore the topic fully in this article. I'll give you a hint — it depends.