Retaining walls are engineering miracles for those with an arduous landscape in their backyards. Not only do they make more outdoor space usable, but they can also provide a slick aesthetic.
However, they're not for everyone.
In fact, just because you have a hilly outdoor space doesn't necessarily mean that a retaining wall is for you. There are quite a few factors to consider, and that's ignoring the difficulty of deciding what to get and building the thing.
But relax, we created what we believe is the best guide on the internet for retaining walls — from deciding whether to get one, picking one out, then seeing the process through to completion, we have you covered.
So, let's dive in and see what we can discover about these wonderful outdoor features.
Should you build a retaining wall?
First things first — you need to get a sense as to whether a retaining wall addition is a smart move for you and your family. There are a lot of things to consider, and it's good to do your homework.
What about Erosion
One of the major reasons people decide to research retaining walls is the expectation that the wall will help with an erosion problem they have.
It's true that retaining walls can stop erosion, but you should also get all of the facts before spending a large amount of money on one.
Pros / Cons
Additionally, retaining walls aren't all fun and games. There are immense positive aspects to building a retaining wall. But that doesn't mean there aren't any downsides.
Luckily, we've researched the ins and outs and have built a comprehensive guide.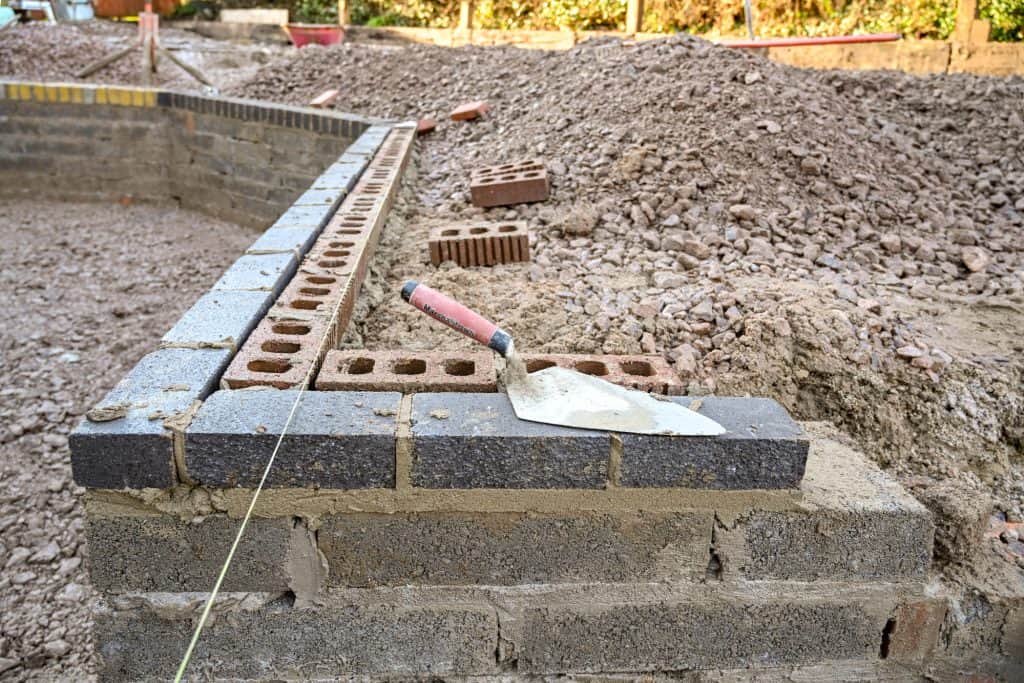 Looking at Cost
Unless you're made of money, you can't properly consider a major purchase without first knowing how much it will cost. Unfortunately, there are dozens of factors that go into a final retaining wall build. Labor, materials, excavation — this can add up quickly!
Cheapest Retaining Walls
Doing what we do, we set out to learn how cheaply a retaining wall could be constructed. We researched it and figured out the cheapest retaining walls — read about it here.
Railroad Tie Retaining Walls
Railroad tie retaining walls are very popular back home — this may be due to the huge CSX presence we have in the state. Although I moved away, these types of retaining walls still have a huge place reserved in my heart. I love the way they look.
In service to that, we also wrote about how much a railroad tie retaining wall costs.
Finding inspiration
After you've decided to take the plunge and build a retaining wall, you then have to figure out where to put it and what you want it to look like. This is no easy task and the average consumer can be overwhelmed by options.
To give you a starting place, we've written about retaining wall ideas and alternatives.
ideas
After you've decided to take the plunge and build a retaining wall, you then have to figure out where to put it and what you want it to look like. This is no easy task and the average consumer can be overwhelmed by options.
alternatives
Many folks decide that retaining walls are not for them. If you are one of these people, there are some alternatives you can explore.
retaining walls vs regular walls
Figuring out your direction with retaining walls often means going back to basics. How do retaining walls compare with regular, run-of-the-mill outdoor walls?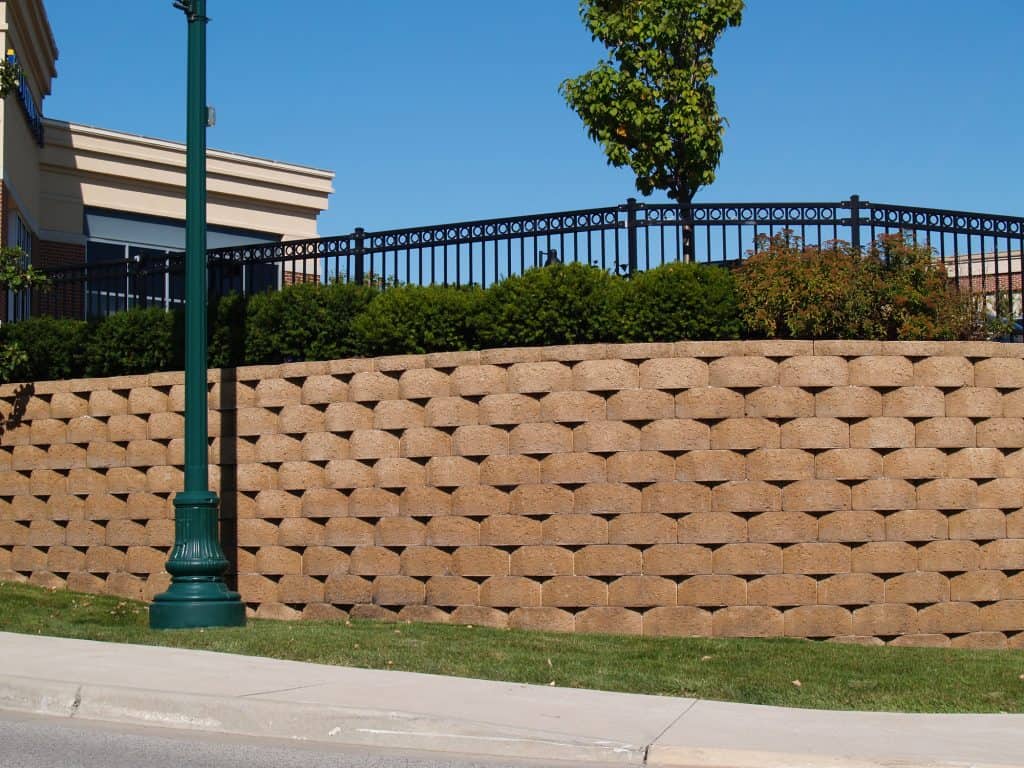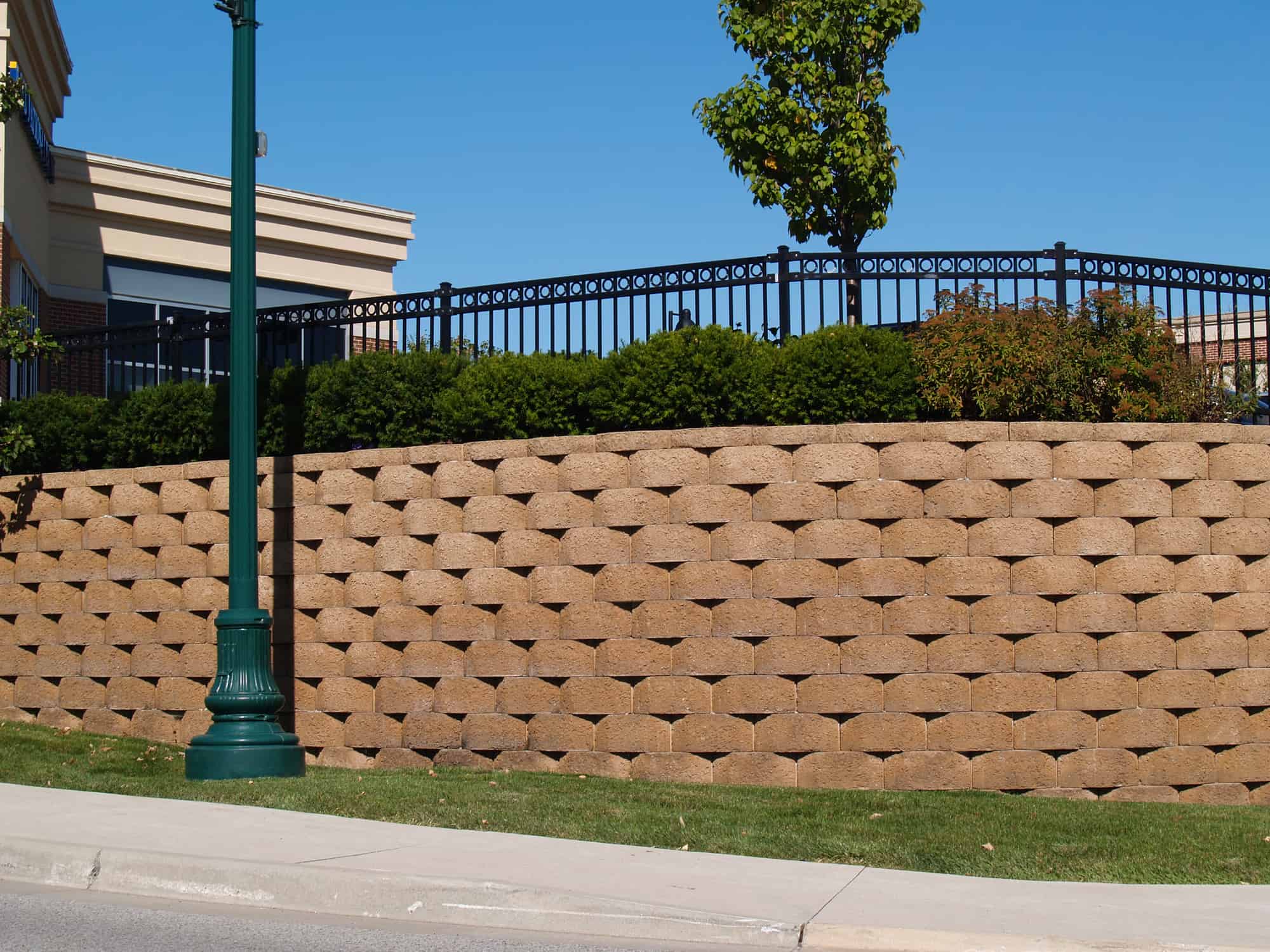 Choosing to build
Once you decide that this is the path for you, the real work begins. First, you have to decide whether or not you're going to build it yourself. Depending on the size of the retaining wall, this could be a good idea or a challenging idea.
Small retaining walls are completely within the ability of an intrepid DIYer, but you should approach larger retaining walls with caution.
For many situations, you'll need a structural engineer to draw up plans and make sure the wall you're building can actually stand up to the dirt.
We've written extensively about building retaining walls and you can find our articles below.
How far it should be from your foundation?
How much weight can a retaining wall hold?
How to set up a retaining wall base
Picking wood vs. concrete
How to build a small retaining wall yourself
Should you fill in retaining wall blocks?
Making repairs
Although many retaining walls can last for a hundred years (or more), many will succumb to the passage of time. For a previous house that I owned, the retaining wall started to sag forward about 15 years after the construction date.
I wasn't confident in my skills at the time, so I reached out to a landscaper to fix it — setting me back $900 (this was in 2019).
Things have changed since then, so we wrote an article about how much it will cost to repair your retaining wall as well as a litany of other articles
What factors lead to retaining wall collapse?
Push back a leaning retaining wall