Due to the COVID pandemic, we have learned to appreciate and use our homes much more than we did before. As a result, our living/working space now extends to include the patio or yard area. But what's a patio without lights?
Here are nine great lighting ideas for a covered patio:
Candles
Lightbulbs
Fairy lights
Festoons
Vintage style bulbs
Table lights
Overhead lights
Pendulums
Outdoor chandeliers
Overhead lights can be as simple as adding a string of fairy lights or festoons. Or the lights can be as complicated as adding an outdoor type chandelier. Read on to learn about the next options and how much you can expect to pay for each.
1. Candles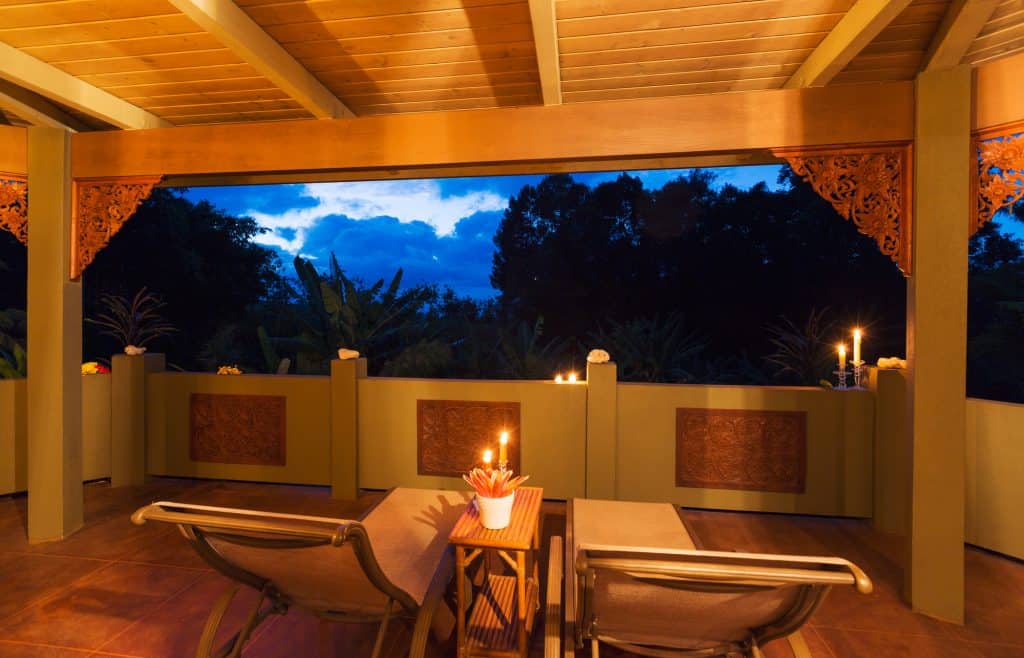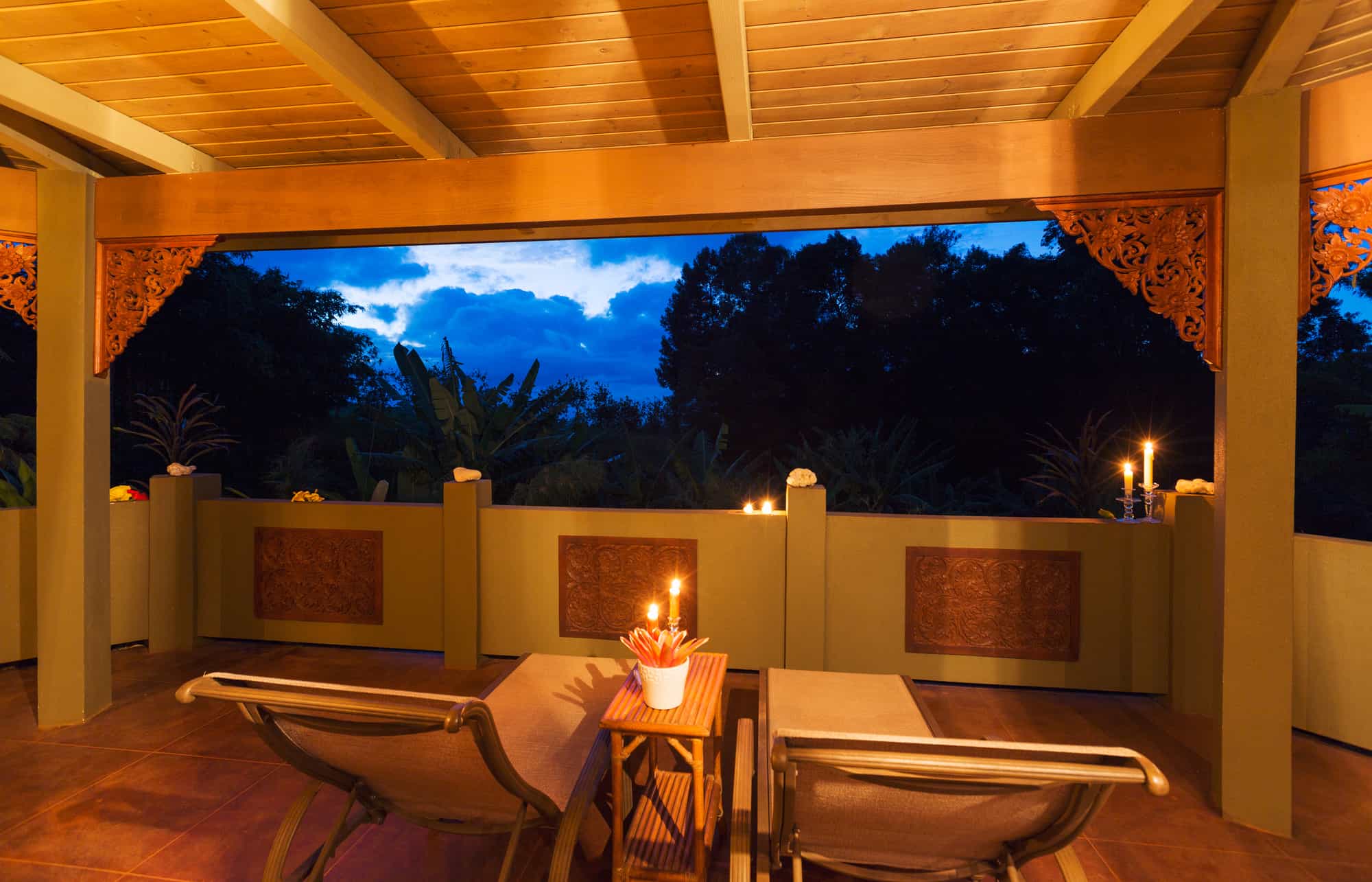 The most subdued lighting available for your covered patio will be candles, but they're not the safest option, especially if you have kids or pets running around.
Luckily, Amazon.com has these Flameless Candles Flickering (paid link), which are battery-operated and super affordable. They look like real candles with flames, but they are safer than the real thing. We also wrote a fantastic article about the best outdoor flameless candles you can find.
You can find similar products in other stores, and they usually cost around $20-$40 for a pack of four or more. They're available in a variety of soft colors, and depending on the size of your patio, you only need two or three candles.
2. Lightbulbs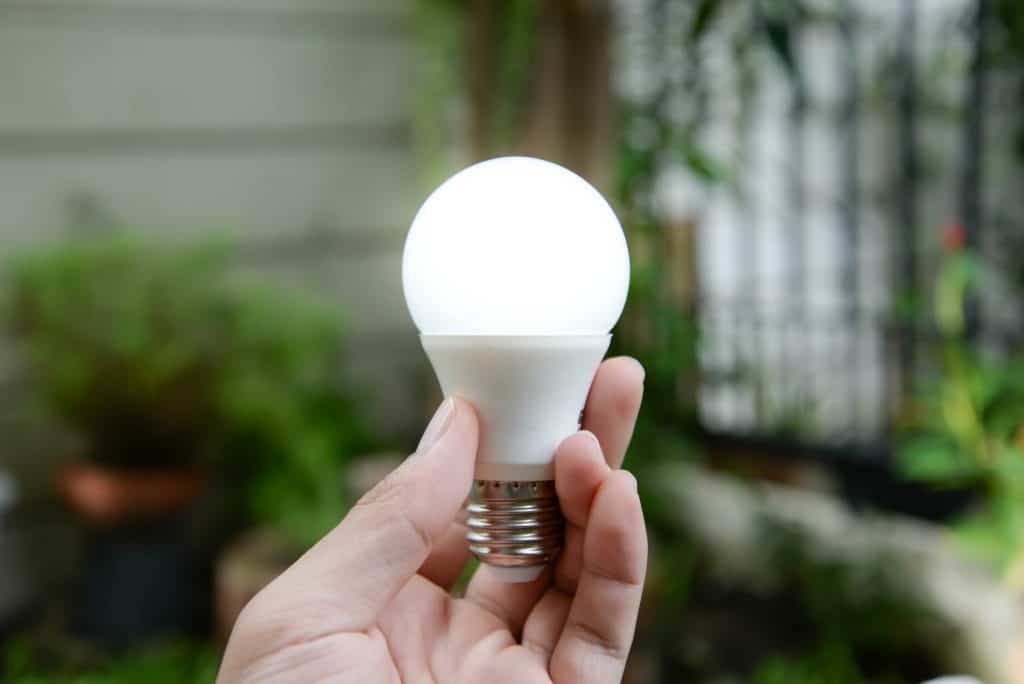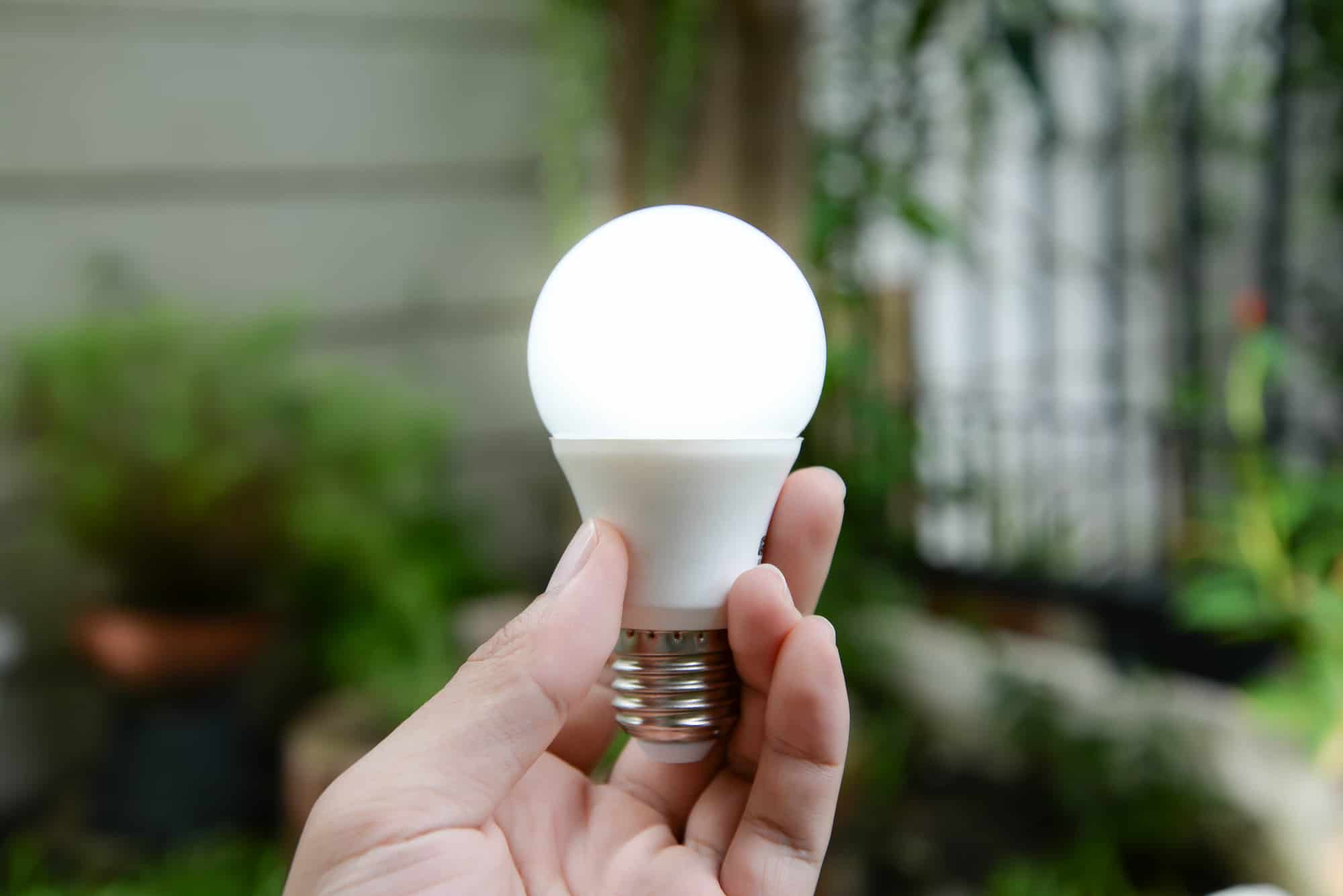 These Sunnest 120 Colors LED Light Bulbs from Amazon.com (paid link) are a terrific way to add ambiance to your covered patio. They're very reasonably priced, come with remote control for color-changing capability, and are perfect for use during the daytime too.
With this simple solution, all you need to do is swap out your old bulbs. There's no need to change any fixtures, which would be much more expensive, in the thousands of dollars, depending on the type of light installed.
Just be sure to check how these install and what type you need. For example, these Sunnest bulbs are screw bulbs and need a screw fixture in order to work.
3. Fairy Lights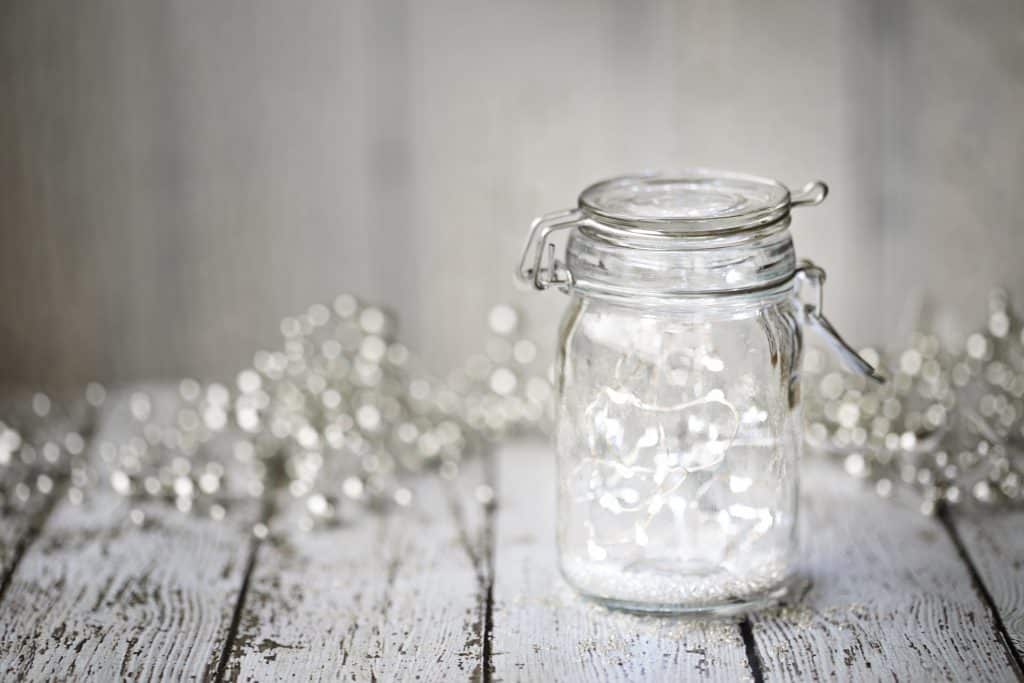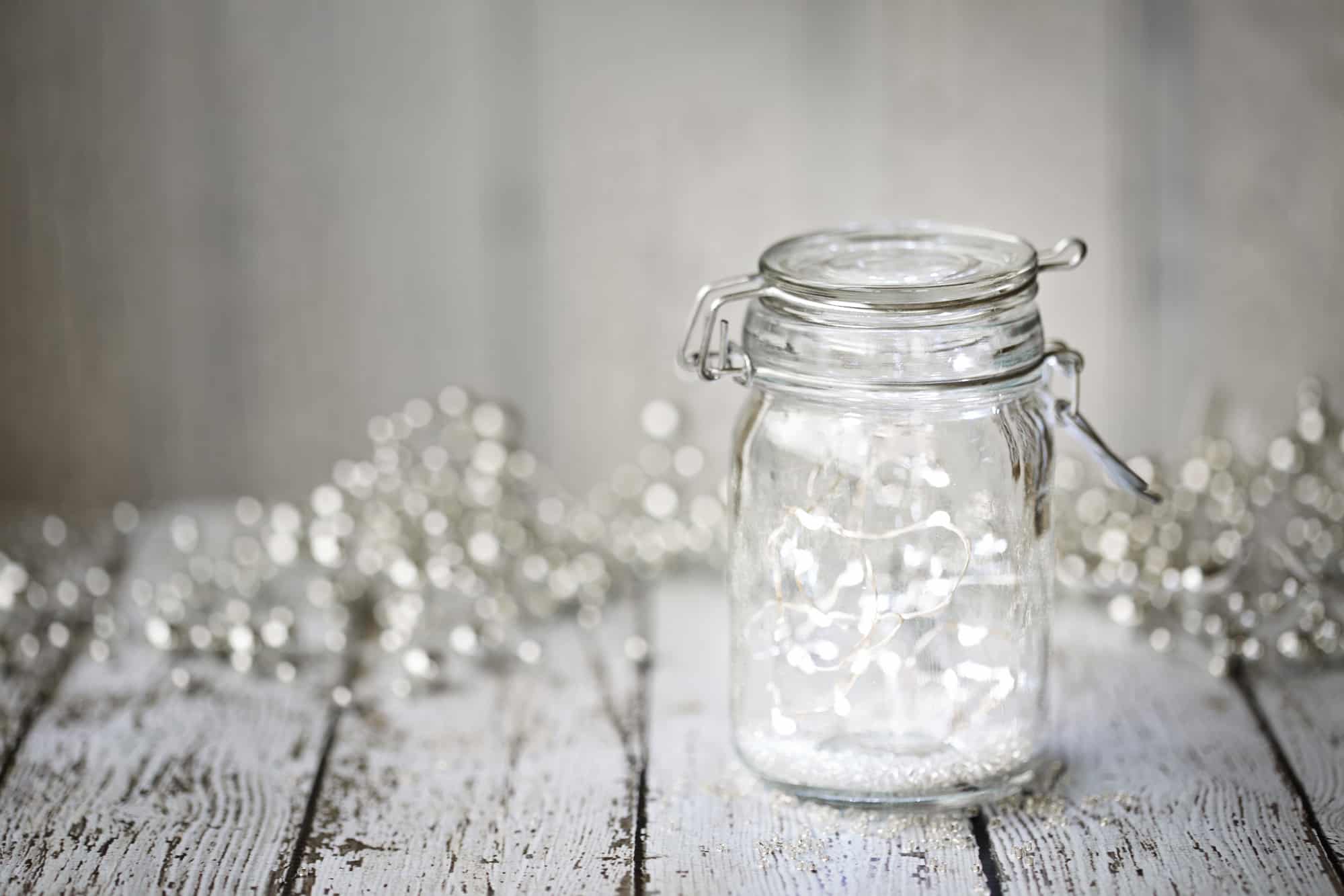 For subdued lighting, you can't go wrong with fairy lights. They're typically pretty soft and gentle, leaving your covered patio with lovely glowing light.
Lighting stages the mood of a place, indoors or outdoors. According to many designers, there are three main areas of focus where the eye naturally falls.
The first area of focus is the overhead, the second at eye-level or table-level, depending on which designer you are talking to, and the third is at floor or foot level. Fairy lights at any of these levels will look good.
You can get a nice string of fairy lights that change color for less than $20. These Fairy Lights Plug In from Amazon.com (paid link) have 100 lights and are a great deal. They also extend up to 33 feet (10.06 meters) and are affordable enough that you can buy a couple of packs.
You can even get some that work via remote control to showcase a variety of colored lights and twinkling options.
4. Festoons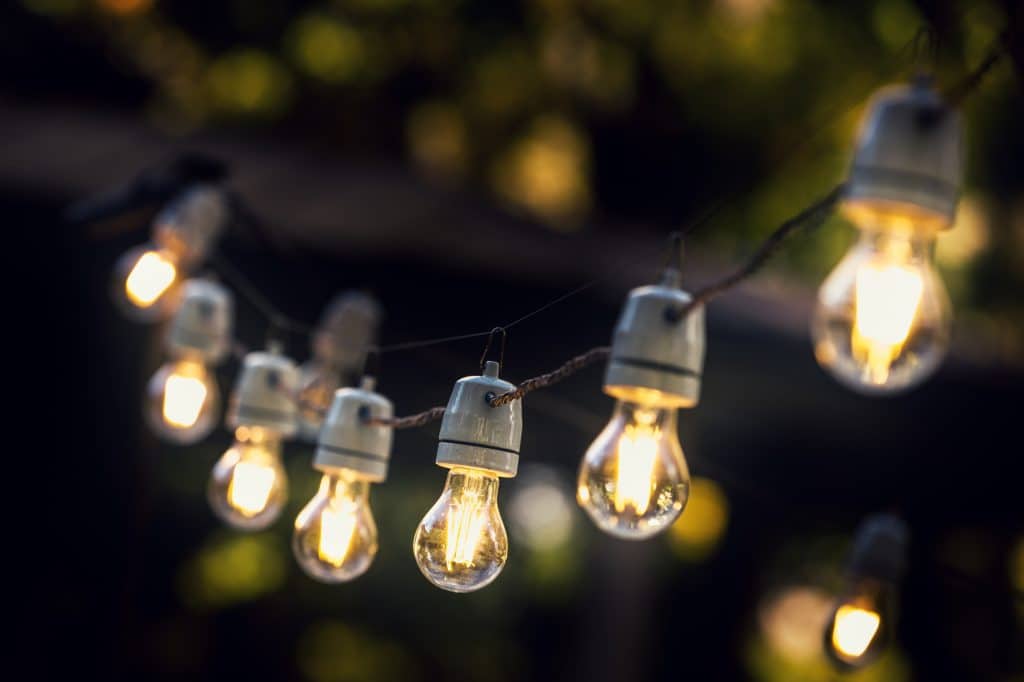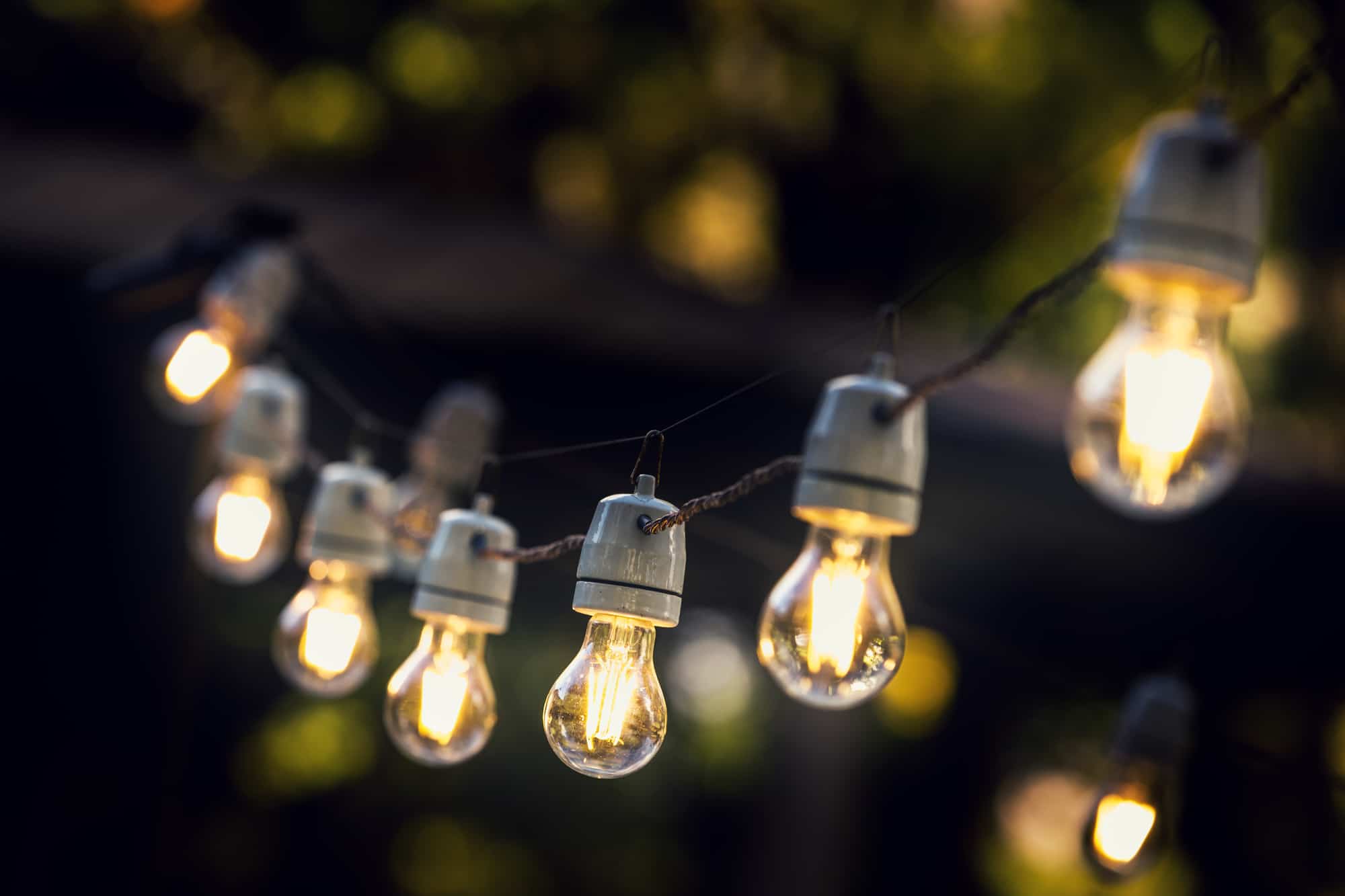 The fourth choice is festoons, which are popular due to their understated twinkling effect.
Festoons are also a type of string lights, just like fairy lights, but they have slightly larger light bulbs. You can choose different sizes and shapes of festoons, but they are noticeably more expensive than fairy lights.
This Bulbrite STRING15 from Amazon.com (paid link) extends to 48 feet (14.63 meters) and is waterproof. However, the cost is more than double that of fairy lights.
That said, this type of lighting is both very trendy and better for those who want their covered patio with more light.
Some people want the light bright enough for reading, while others require subdued lighting only for ambiance and atmosphere. Festoon lights are slightly bigger than fairy lights, and both give a gentle glow.
5. Vintage Style Bulbs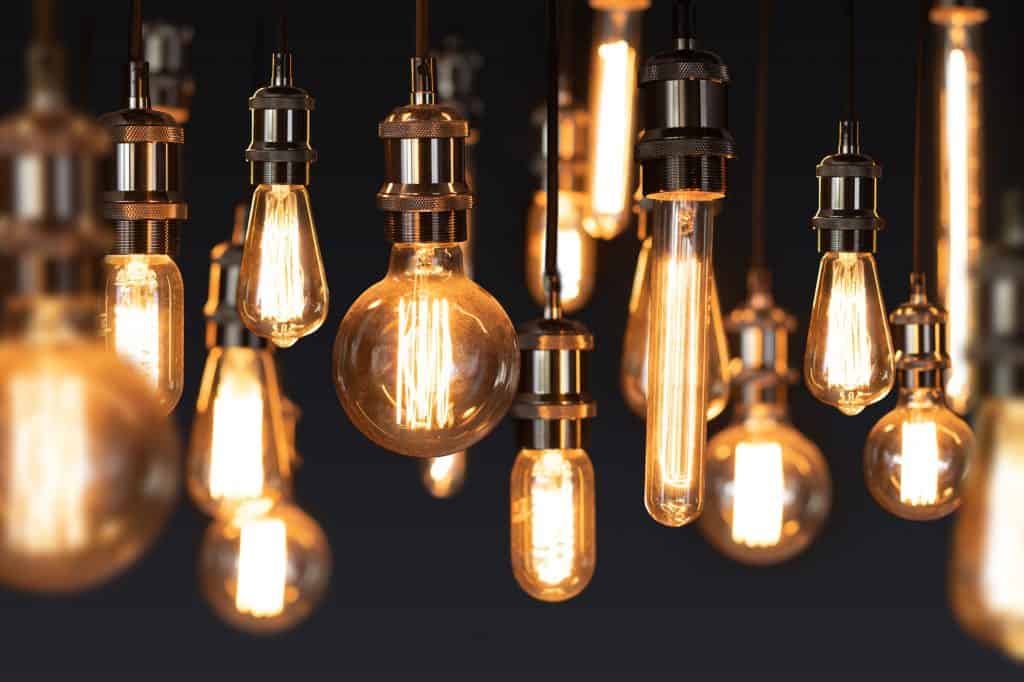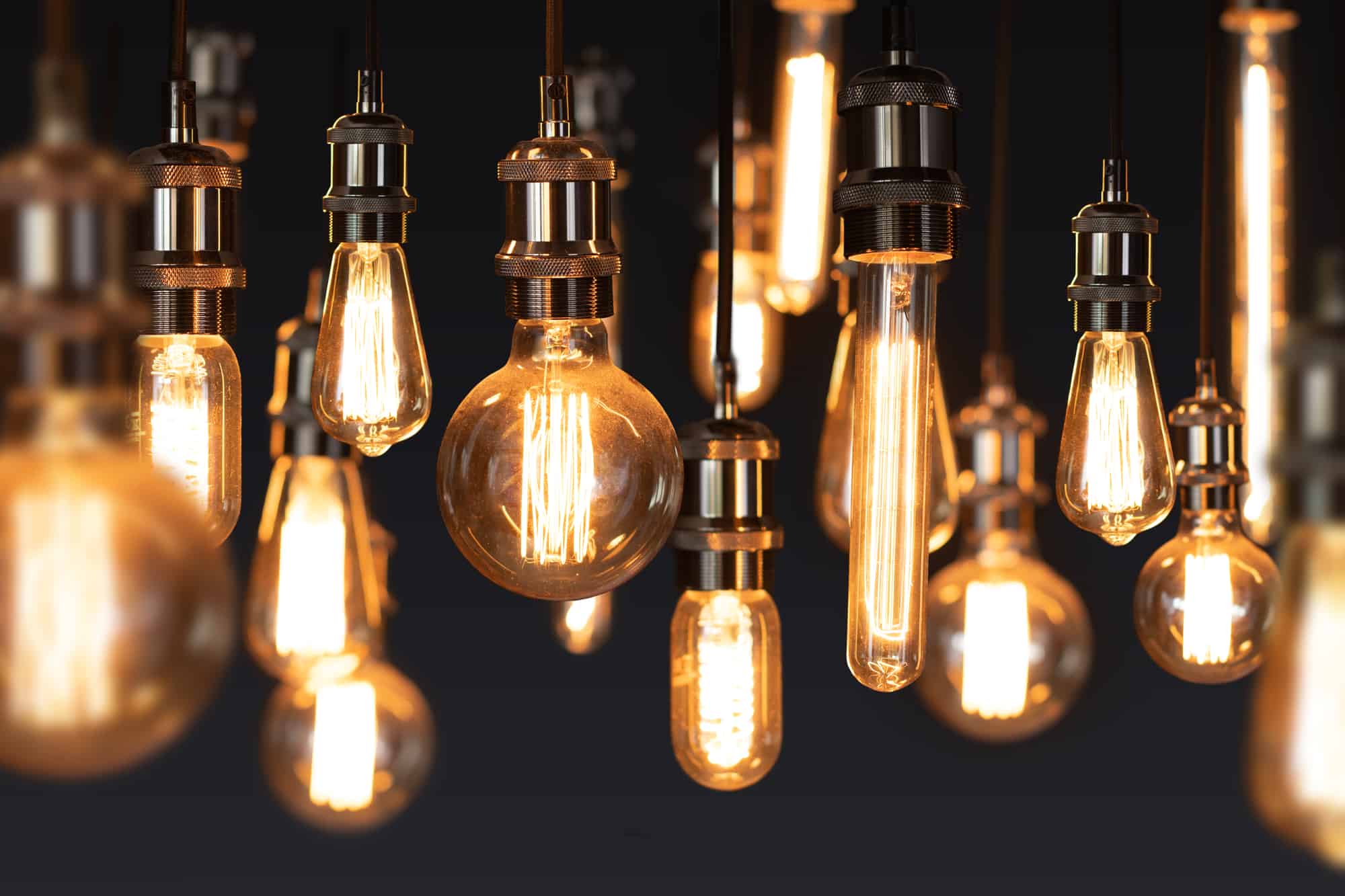 The popular color in 2021 is gun-metal or varying shades of gray. White is also popular because the look for this year is industrial, as in manufacturing. You can contrast this with colored lights or warm white lights.
Or you can get lights that emphasize the factory ambiance with vintage-style bulbs that cast a harsher white light.
Vintage-style bulbs that show filaments white and glowing are all the rage these days, and they create a much more industrial look. They come in a wide variety of shapes and look good in a grouping.
These Hudson Vintage Incandescent 6W Edison Light Bulbs from Amazon.com (paid link) come in a six-pack for under $30. Although they only come in one style, which is more or less like the shape of traditional bulbs, they do offer a dimmer setting so you can play around with lighting options.
Destination Lighting has various sizes and shapes of vintage light bulbs for under $10 per light bulb. Snakehead Vintage has oversized vintage lights for about $40 to $50.
6.Table Lights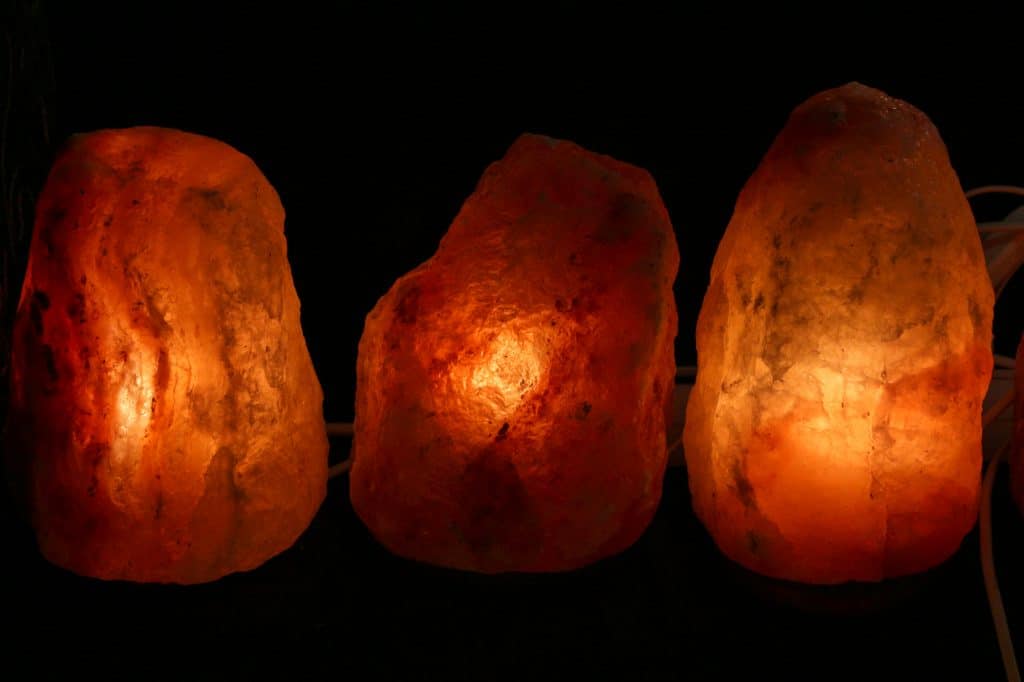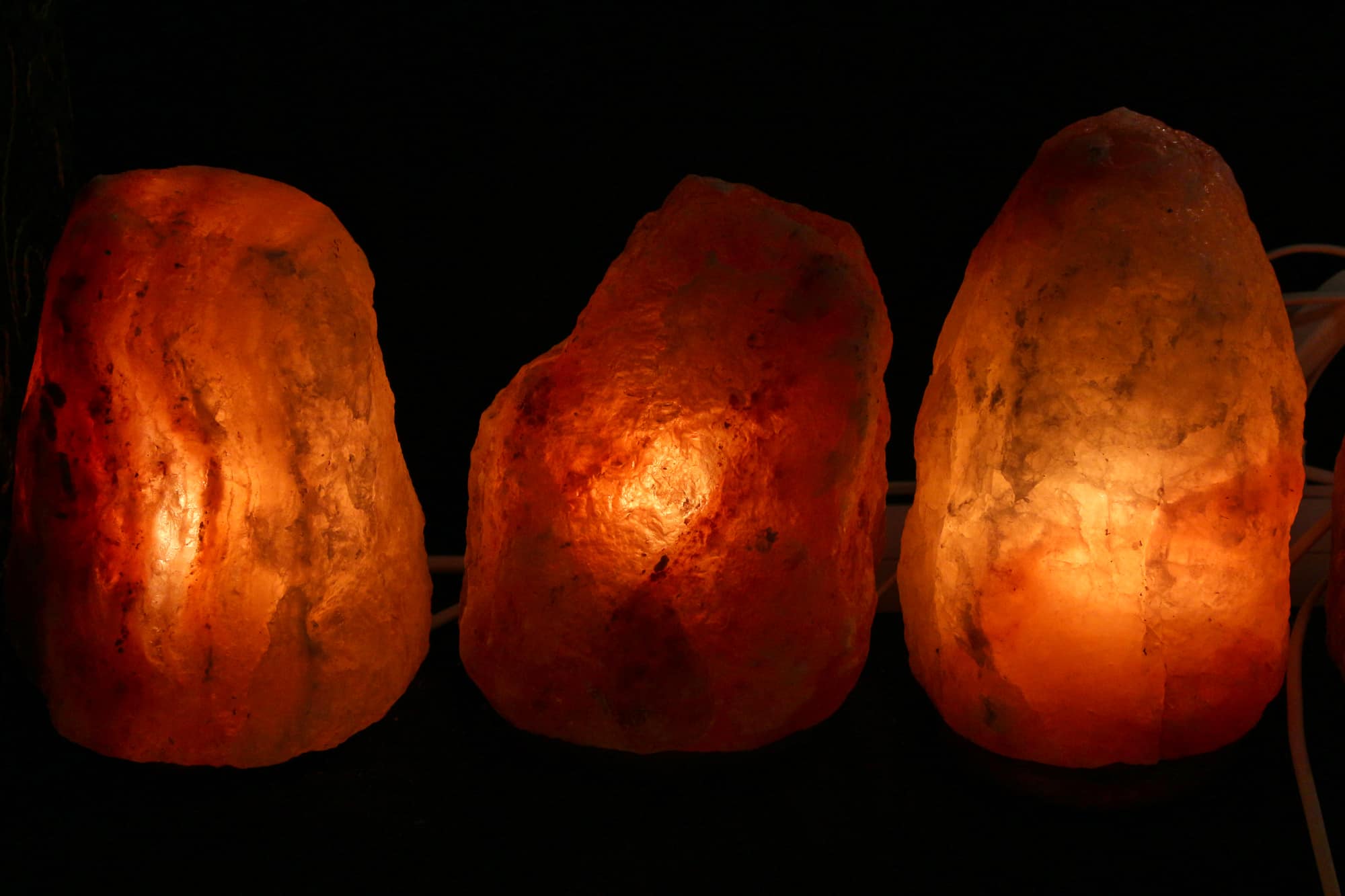 The simplest way you can get a brighter light for reading is with an outdoor table lamp like this BRIMMEL LED Portable Table Lamp from Amazon.com (paid link). It's got a very sleek design that would work well in most styles and settings, and it's designed for use outdoors, making it weather resistant.
Or, if you like the industrial look of the vintage bulbs, these UBright Table Lamp Metal Cage from Amazon.com (paid link) come in a pack of two and offer a more unique design. Not only that, but they have four lighting modes that you can change, depending on your mood.
Table lights are great because you can quickly move them around, and they don't require any rewiring. Just plug them into an outlet, and you're ready to go. Not only that but they can also be brought inside and packed away very easily.
7. Overhead Lights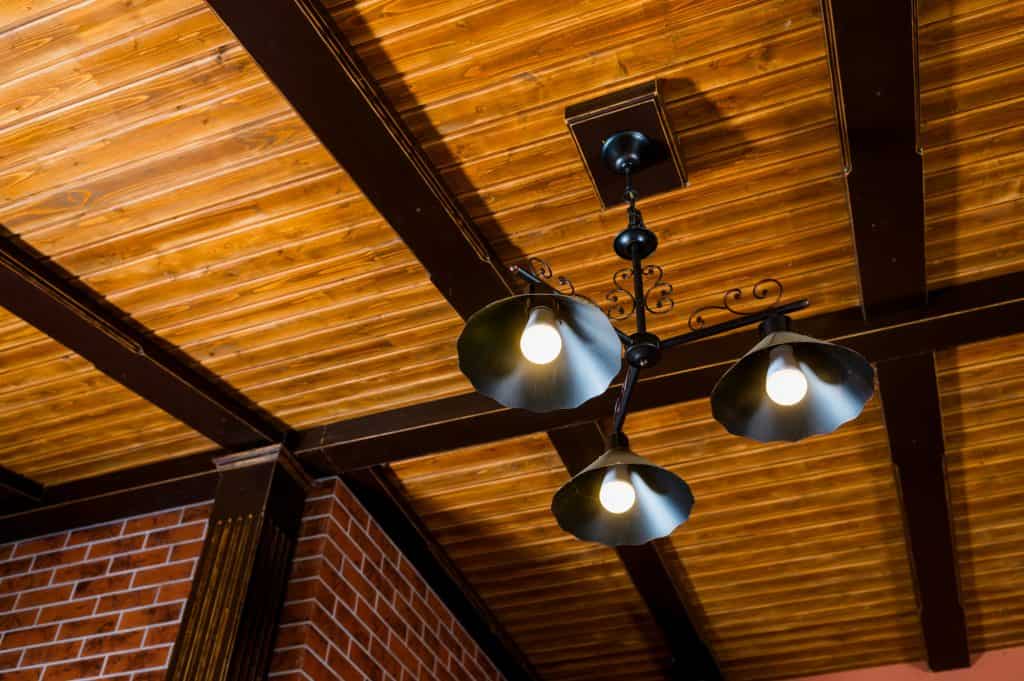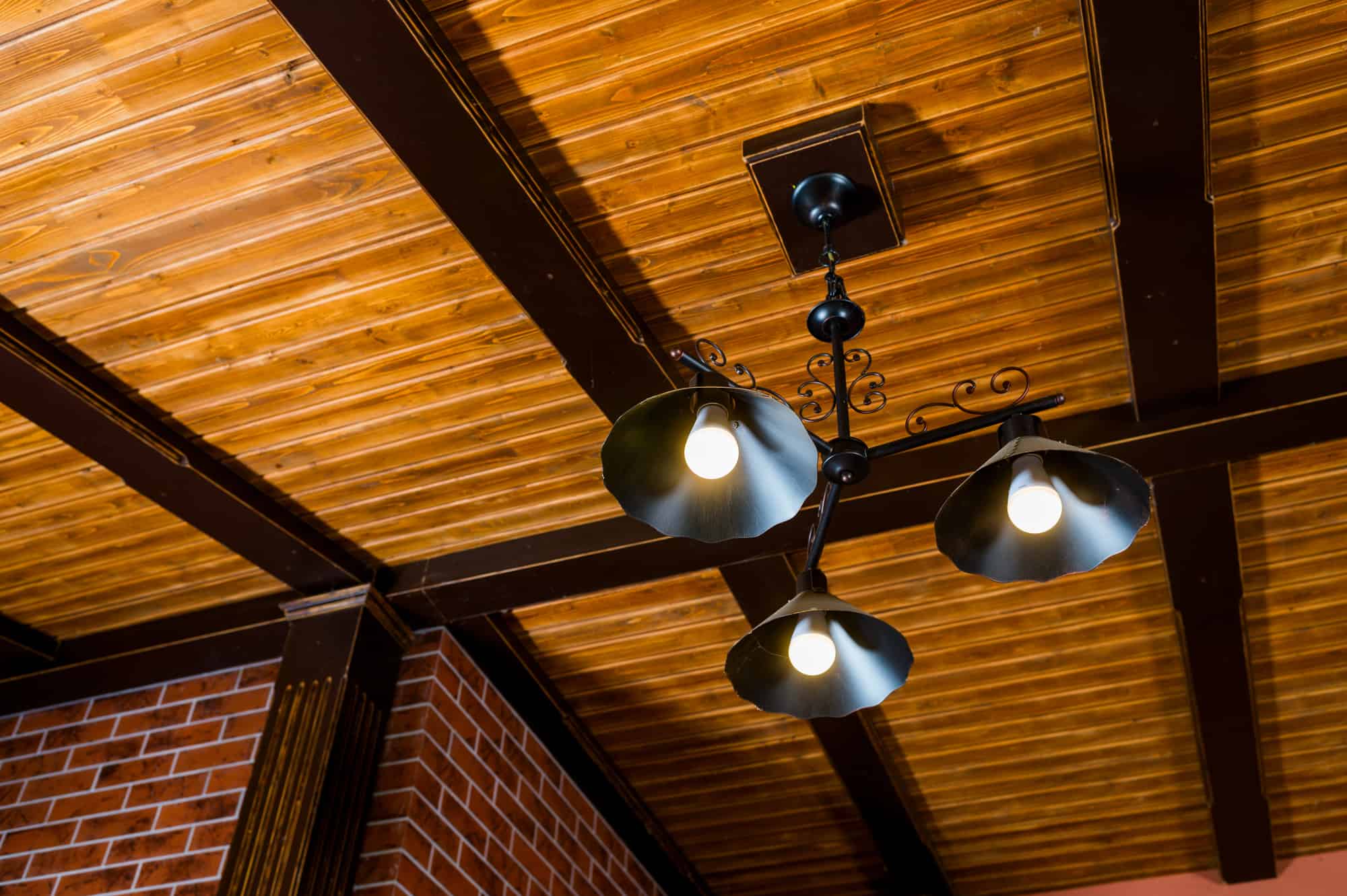 One of the most straightforward lighting ideas for your covered patio is an overhead light. Just like in your kitchen or living room, a decent overhead light will illuminate the area and can even be connected with smart bulbs or switches for hands-free use.
This Design House, 578518 Canterbury II from Amazon.com (paid link), has a very soft glow and a classic outdoor light design.
If you live in a warmer climate, this DLLT 20In Caged Ceiling Fan with Light from Amazon.com (paid link) would make a great addition to your covered patio. Not only will it provide lighting, but it has a built-in fan to help keep you cool.
8. Pendulums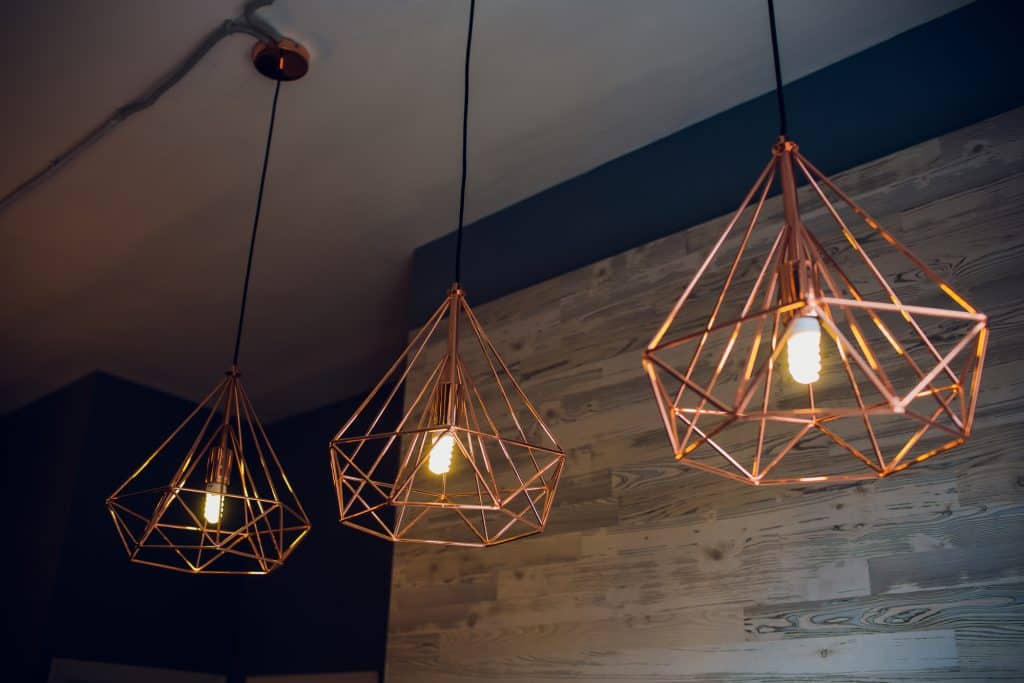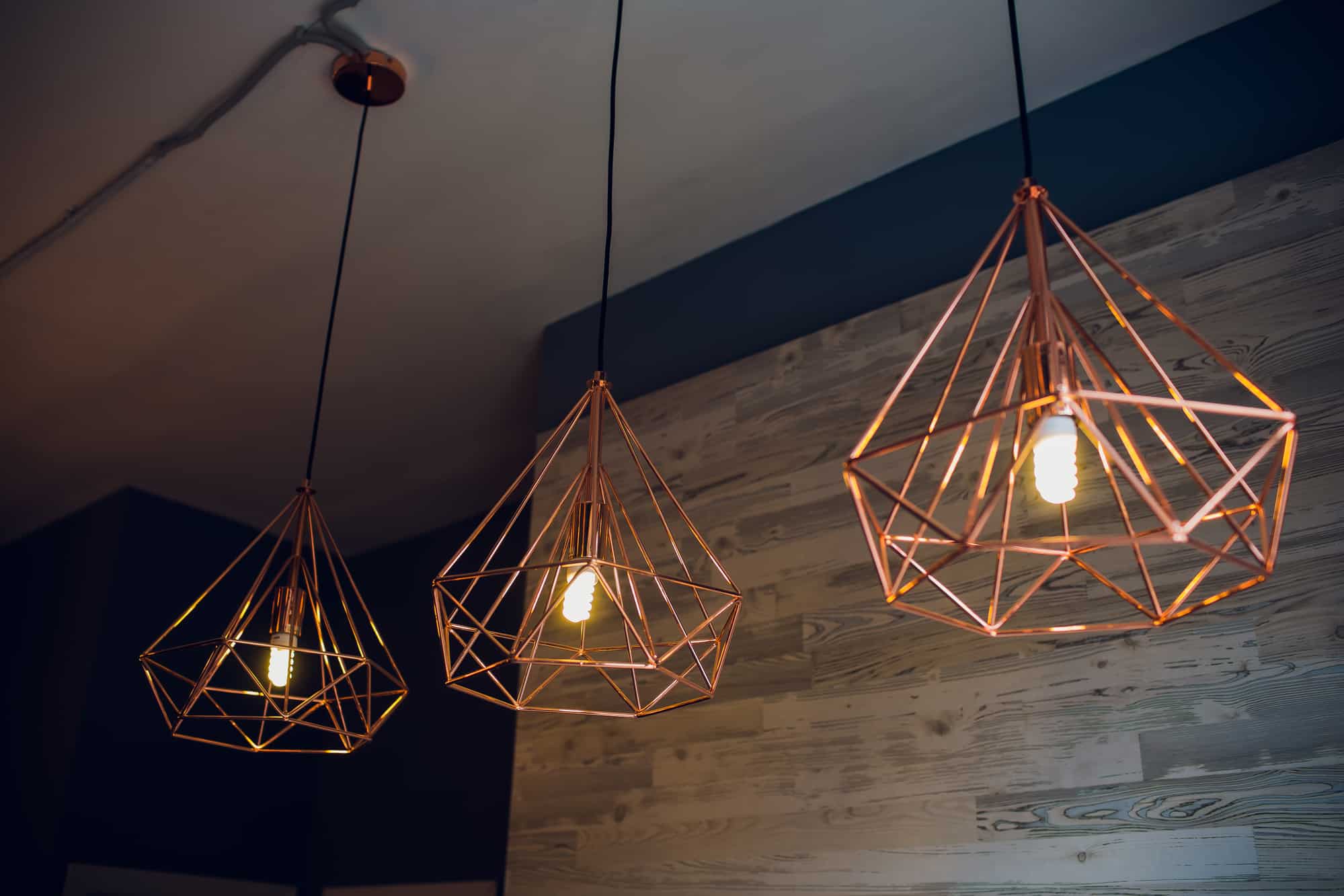 If you're looking for something a little more striking, these Industrial Plug-in Pendant Lights from Amazon.com are absolutely stunning. The iron cage and exposed bulb will look terrific in your covered patio, and best of all, these can be hung on a hook and then plugged into an outlet, so there's no need to call an electrician to install anything.
Pendulum lights are perfect for spaces with higher ceilings as they add focus and a touch of drama to the area. Depending on the design, you may or may not need to have them anchored. Some can be pretty heavy, so make sure the hook or area you're using is strong enough to hold the light and its fixture.
9. Outdoor Chandeliers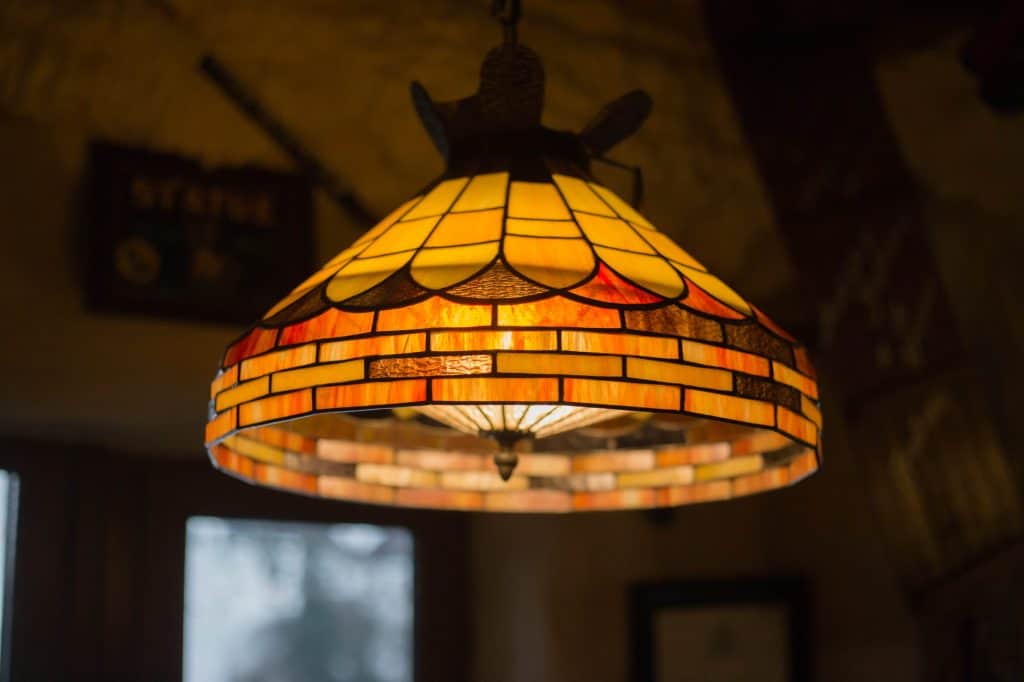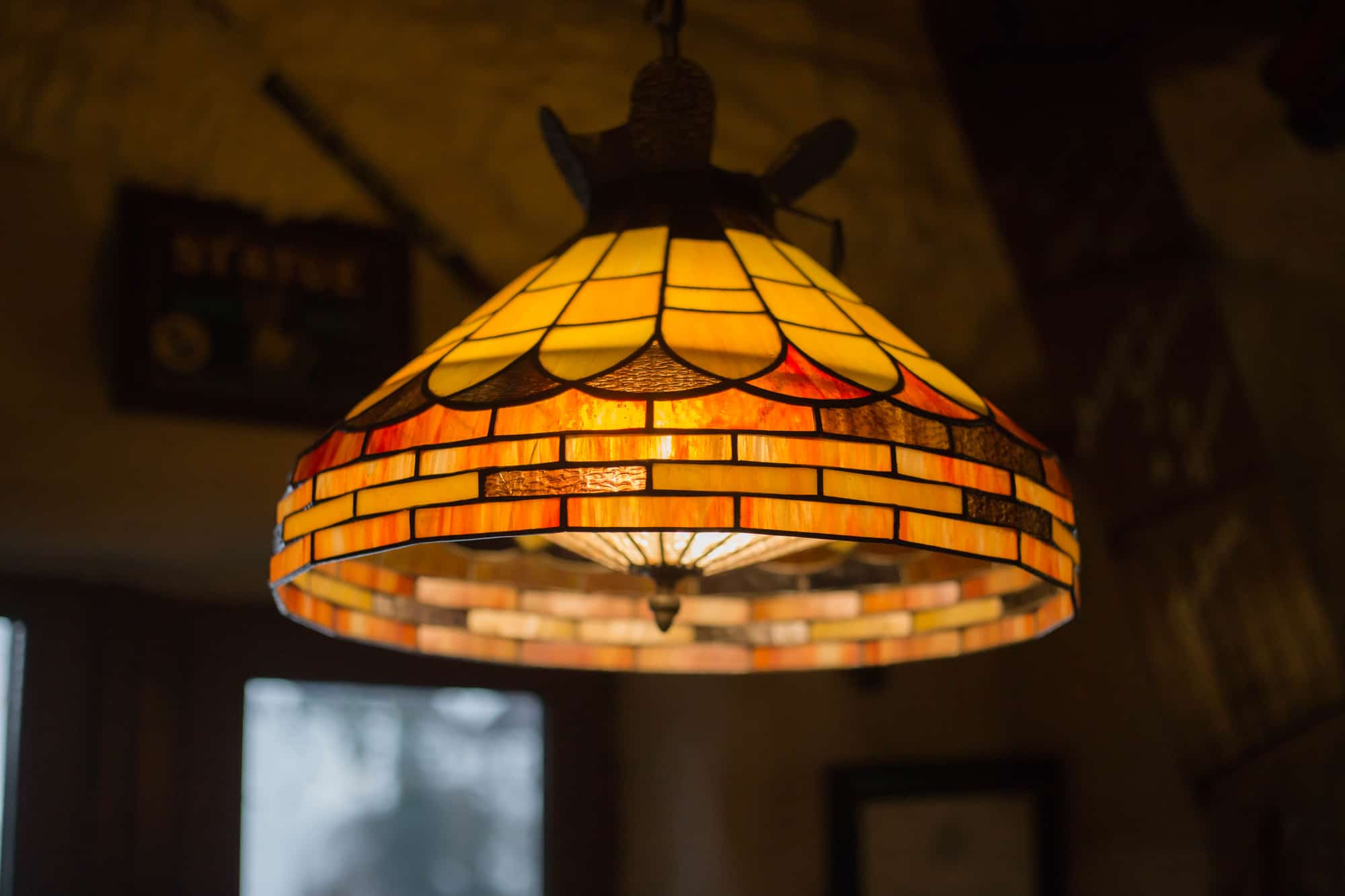 Unlike the pendulum lighting from above, outdoor chandeliers are usually bigger and often more expensive. However, they are also spectacular, and they can look anything from outdoorsy to rustic to very modern.
Hinkley Carson has an outdoor chandelier for $800. It boats vintage bands of iron which encase three lights, or there is a bigger five-light version at $1600.
Hinkley Rhodes sells an outdoor chandelier for $900, which offers a very industrial look.
For something more affordable, this BONLICHT Oil-Rubbed Bronze Sputnik Chandeliers from Amazon.com (paid link) may fit the bill. Available in chrome, brushed nickel, brass, black, and bronze, this chandelier has eight bulbs and adjustable height.
The cost for an electrician is not included in these prices. Some electricians charge by the hour, and some charge by the job. Bids for each project will also depend if there is existing wiring or not. Then too, each job is estimated by the size of the fixture and by the size of the job.
Sources