When it comes to landscaping, adding a retaining wall is a great way to add a touch of class. There are many different designs and styles you can choose from, but what if you want your garden to have more of a natural look?
The most common retaining wall alternatives are:
Natural stone or brick walls
Wooden timbers
Gabion walls
Precast concrete
Hedges and natural trimming
Bioengineered soil walls
Natural Borders, Stones, and Mulch
In this article, we will take a look at all these alternatives and how they stack up against traditional retaining walls.
Just a note before we begin — not all retaining wall alternatives are suitable for all purposes. For example, a hedgerow is not going to meaningful hold back a large amount of dirt. Keep this in mind and, if in doubt, always consult a professional.
The Best Retaining Wall Alternatives
Before you begin landscaping, it's helpful to first know what type of landscape design you are aiming for. Make sure to do this before investing time and energy into your garden. If you want your garden to have a natural appearance, then read on below for some great ideas!
Traditional retaining walls come with many benefits. They can be relatively inexpensive and easy to install. Their main drawback is that many are aesthetically unpleasing. As a result, traditional retaining walls may not blend well with the rest of your landscaping design.
On the other hand, you have natural alternatives to retaining walls. These can work well in many different situations, especially if you're trying to cut back on costs. They are minimally invasive and don't require any expensive materials.
Natural alternatives typically require more time to become fully functional. Retaining walls made of solid materials, like stone or wood, are ready right after you install them. Natural alternatives will need more time and effort.
Using all-natural materials is the best choice for creating an authentic look for your garden, but there's the risk of it decaying if exposed to water for prolonged periods. Make sure you invest in high-quality items that are durable enough to withstand regular outdoor exposure.
Otherwise, your retaining wall substitute won't last long.
1. Natural Stone Walls
If you want to opt for a traditional look, then there is nothing better than investing in a stone wall. These walls can be very beneficial in the summer and winter due to their natural thermal mass. Unlike plastic and wooden alternatives, these tend to vary in coloring depending on where they are sourced, which gives them a unique character.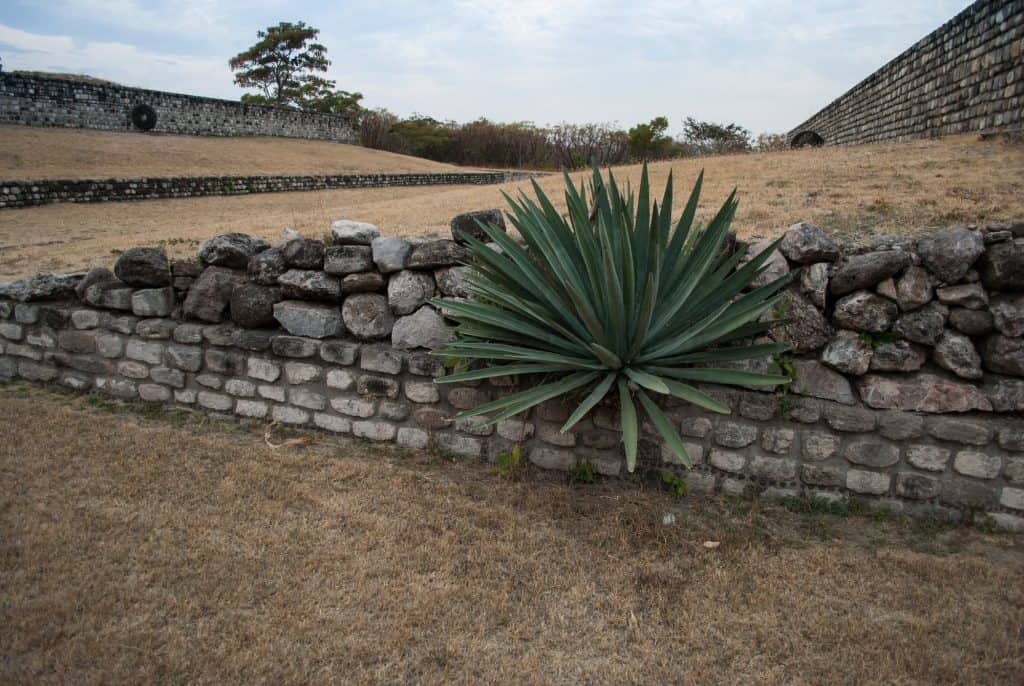 Retaining walls tend to be used for practical purposes such as restricting soil movement and supporting heavy structures such as patios. This often results in an aesthetically unpleasing solution that sticks out like a sore thumb within the garden's design scheme.
Many homeowners look at stone walls and other solutions that don't involve compromising either the design or the practicality of their garden.
2. Wooden Timber Alternatives to Retaining Walls
Wooden timber panels are one of the most popular alternatives to retaining walls. What makes them so interesting is that they often follow a modular design, including steps, benches, and other features. These feature heavily in natural landscaping designs because of their outdoors aesthetic appeal.
The popularity of wooden retaining walls can be traced back to a practical reason: they are better at absorbing water compared to concrete or brick-style retaining walls. This makes them perfect for landscaping methods that involve planting trees and other plants next to them, as their roots will spread into the gaps between wooden planks.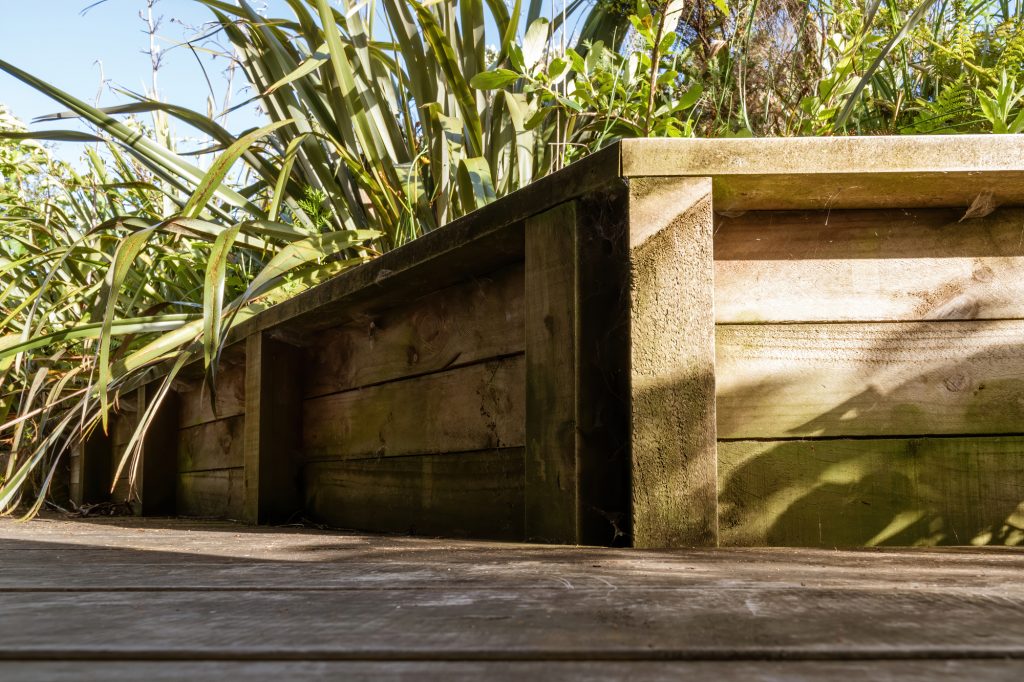 From an installation perspective, many homeowners find it much easier to work with these compared to other solutions. Wooden paneling is less cumbersome compared to having building blocks for a wall. They're also easier to replace if the planks become damaged over time.
The downside of wooden panels is that they can't hold as much weight compared to other options. This means they're only efficient for retaining small sections.
3. Gabion Walls
Gabion walls are a type of retaining wall that involves creating a wire mesh box. It can then be filled with any locally available material for stability and support, such as sand or small rocks.
Since you don't need many people to install them, this method works well when space is at a premium. However, they also require more time before they become fully functional compared to other similar options.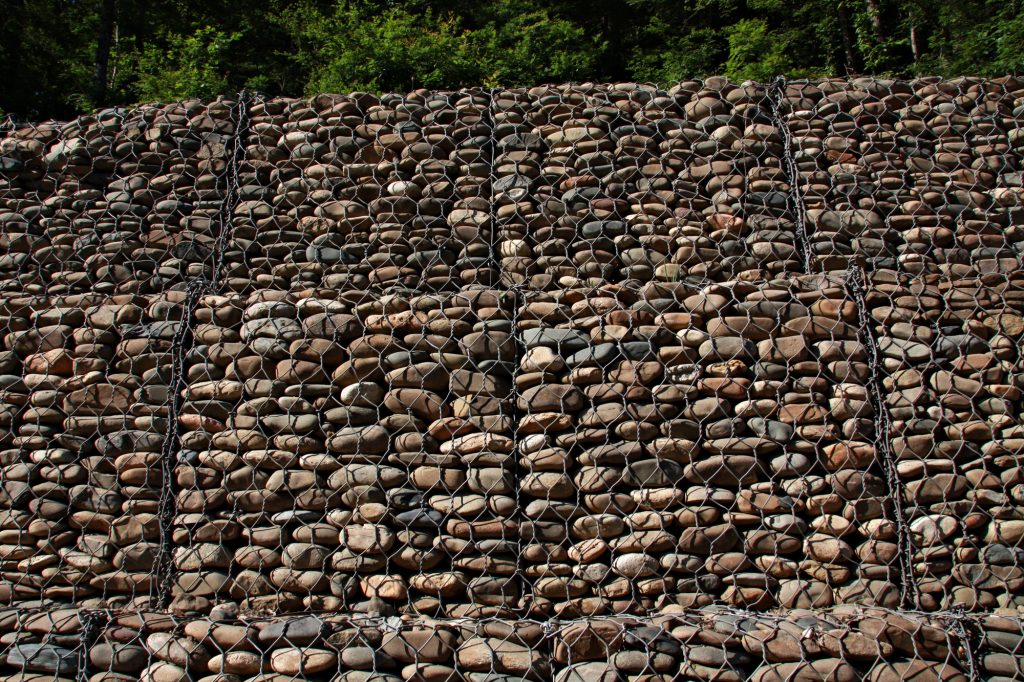 Gabion walls are typically used to support small spaces. Their wire mesh design makes them ideal for commercial applications. The main downside of gabion walls is the high cost of these designs. Overall, gabion walls are significantly more expensive than other options.
4. Precast Concrete Panels as Retaining Walls
Precast concrete makes an excellent alternative to natural rock and brick. It's one of the most durable options on the market.
While the initial cost might be higher than other options, precast concrete can last up to 50 years without any significant maintenance work. It also comes in different colors, allowing you to match its style with your home's exterior. Because it's sold in sections, this option also takes less time to install.
If you don't like the idea of spending hundreds of dollars on a retaining wall, precast concrete panels are an excellent choice that won't break the bank.
5. Hedges and Natural Trimming
If you have a relatively long area that needs to be secured, hedges can be an effective choice. These walls are typically made of climbing plants such as honeysuckles or wisteria. They require minimal maintenance after they are planted and will survive in most climates.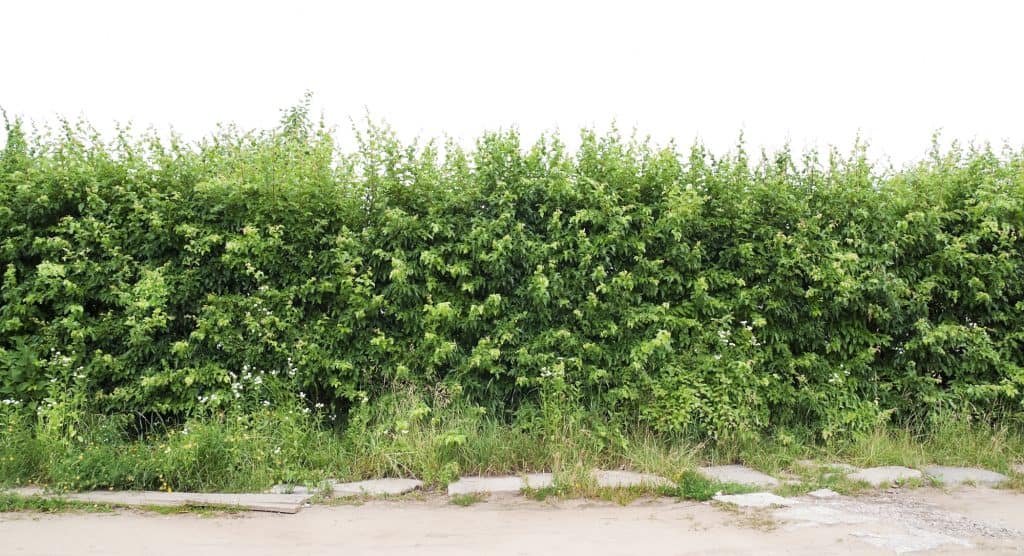 Hedges and ornamental grasses will need regular trimming to keep their appearance. The frequency will depend on how much room you want to give your plants in between cuts.
6. Soil Bioengineered Walls
Soil bioengineered walls are an affordable option that keeps the natural appearance of your garden. These walls are made of plants that create a stabilizing framework within the earth they grow in. The plants grow into each other, becoming one large root system that holds together soil without requiring additional support or anchoring.
This solution is good for hillsides or any area with topographical features that need correction. it will allow water to slowly percolate through the soil, which decreases erosion over time. Plant roots also prevent retaining walls from shifting laterally, which could cause damage or collapse.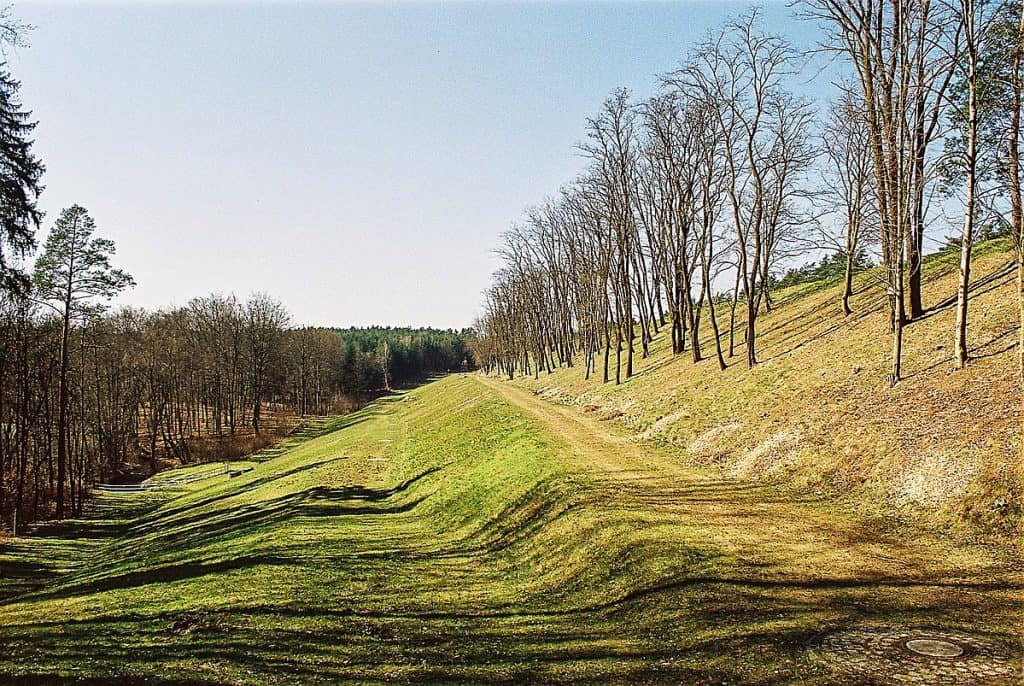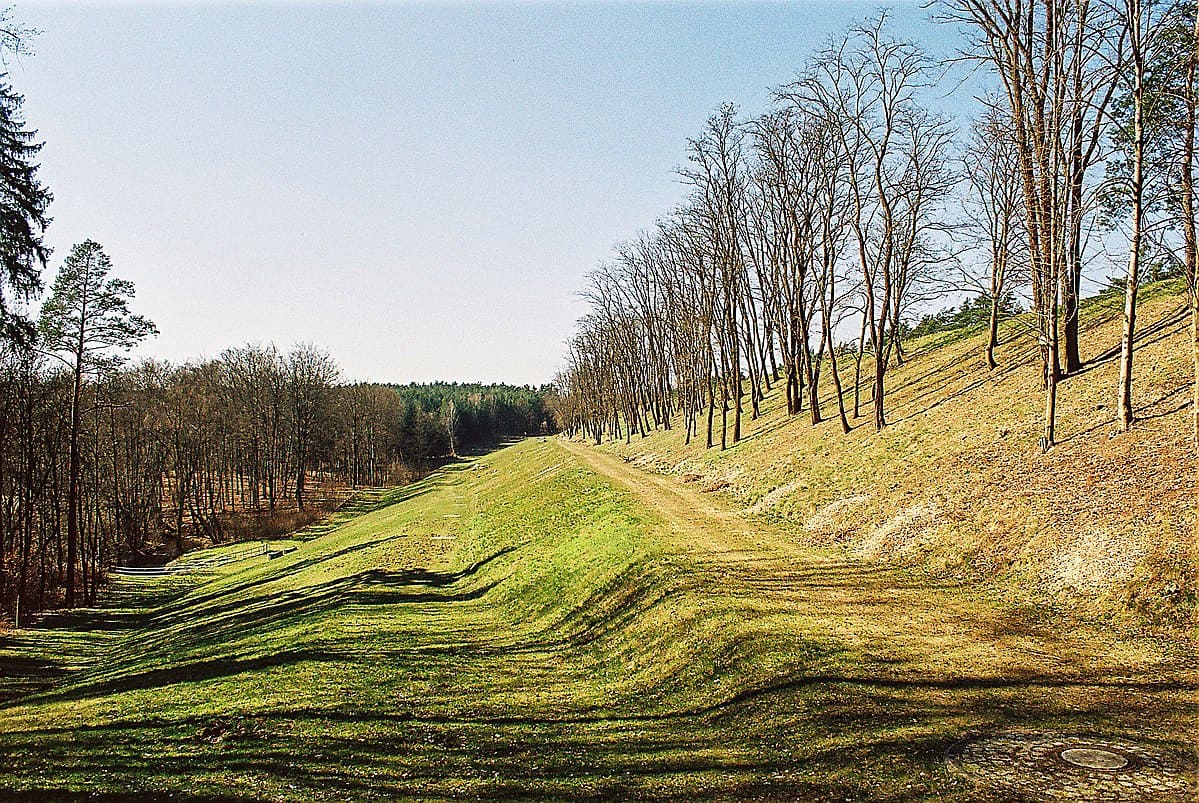 This type of wall requires some maintenance, but not as much as manufactured alternatives. Plant care is required only occasionally, while manufactured walls typically need regular upkeep for things like cleaning and painting.
7. Natural Borders, Stones, and Mulch
A third popular natural alternative to building a wall of rocks. This option involves laying down landscaping fabric (weed barrier), small stones, and mulch to prevent weeds from growing up between the stones. While this type of wall won't add any support or retain soil, it requires no additional upkeep after installation.
Natural borders can be effective for limiting erosion, especially in areas where growing grass is challenging. This solution can look even more attractive if flowers are planted in front of the retaining wall—they will grow alongside the stone wall and give a great finishing touch.
This solution is particularly good if you want an easy DIY project that doesn't need too much maintenance. It costs less than manufactured alternatives and doesn't look artificial either.
However, it's also the less functional option on this list. If you truly need to retain a piece of terrain, take a look at the rest of the options.
Sources