Sheds are undoubtedly useful to have in your backyard if you have many home and garden tools that need to be safely stored. Picking out the best one for your budget is a deciding factor in itself, but today we wanted to discuss what is the most favored time to buy a shed and why. What time of year is best to buy a shed?
Spring is the best time of year to buy a storage shed. The weather will be relatively predictable, and you'll have many months ahead of you of warm weather. To get the most out of your shed purchase, it is best to start with spring!
While you don't have to specifically buy a shed in spring, it will be the best-case scenario. We will be going over why waiting until spring is ideal, but if you can't wait, we will give you tips on safely storing your gear during fall and winter. If you'd like to learn more, we encourage you to keep reading.
Why Spring Is the Best Time to Buy a Shed
To be clear, we are assuming that where you live gets a "normal" weather pattern based on what time of year it is. Summer is hot, fall is chilly, and winter is cold and snowy. If you are in a climate where it stays relatively warm all year round, then timing your shed purchase is less of a discussion.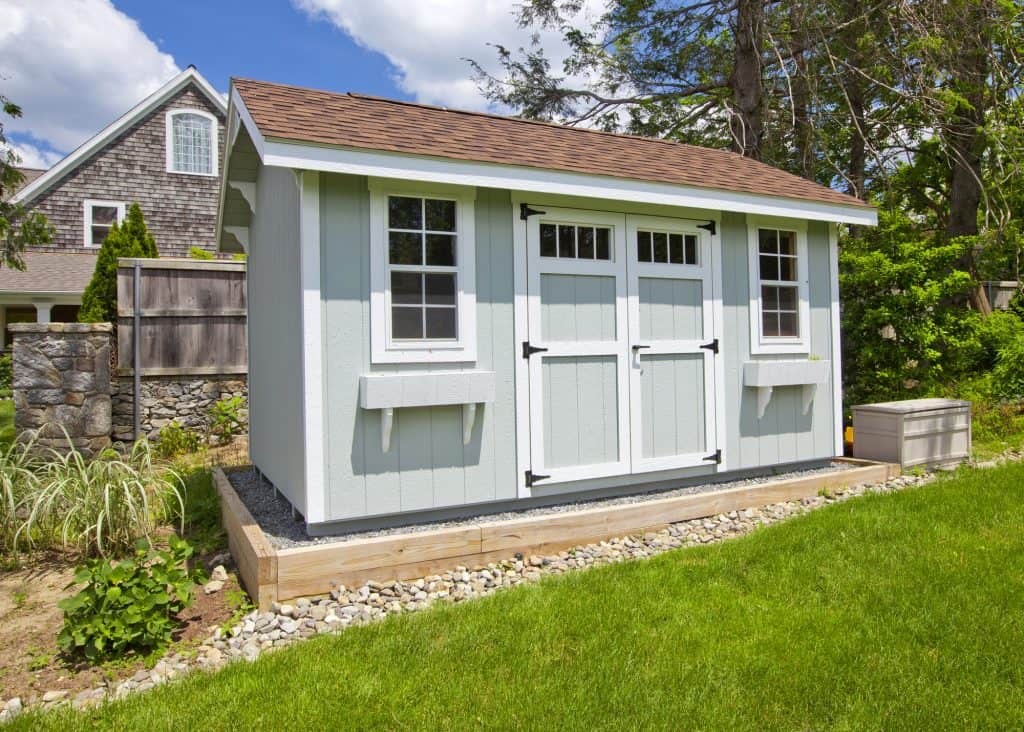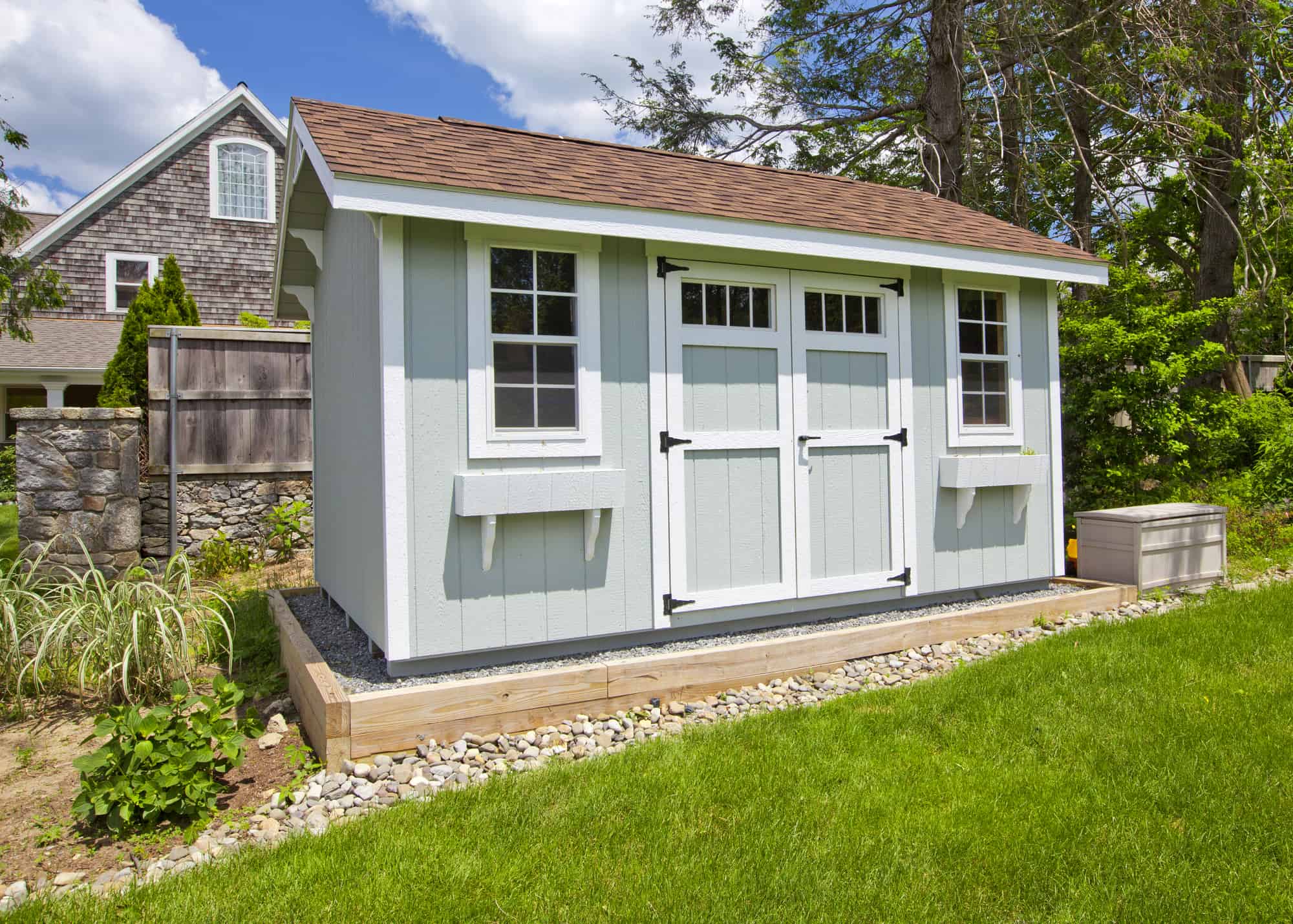 Spring is usually the start of people beginning to do their outdoor chores/hobbies such as gardening, taking care of the lawn, and landscaping. With all the equipment that entails, having somewhere convenient to store them can free yourself a lot of garage/hone space.
If you are deciding that you would like to purchase a shed and read this in the fall or winter, it might be best to hold off for now, and we'll explain why.
Sales
We've established that springtime is when people start to do their outdoor activities, and companies know this. You'll usually see sales at home improvement stores for equipment, and our topic today, sheds. Contractors will also offer up discounts to entice people into engaging with shed season.
Buying a shed isn't exactly a small expense, and so any percentage off is appreciated. And you might be wondering if you should buy or build — tap on this link to check out that article.
It's tough to predict what kind of discounts you will encounter since sheds vary widely in cost based on size, complexity, etc., but we can tell you that you will save a noticeable amount. While sheds do increase property values, you may not see that money for a long time. So any amount you can knock off in the short term is definitely worth it.
You Have All Year To Use It
Getting the most out of our purchases is generally the goal for most people, especially when dropping hundreds to thousands of dollars on something. If you buy a shed in August, you'll have approximately three months before the snow starts kicking in, even less time if you wait until late fall.
If the equipment you are using is winter-related such as a snowplow like this Earthwise Snow Thrower, you will get used out of your shed during those cold months, but if not, your brand new purchase will just sit there until the weather warms up.
Avoid the Rush
While many people start to buy their outdoor equipment in the spring, even more people buy them in the summer, including sheds. If there is a specific shed that you are eyeing, it can make sense to have it built before people start filling up schedules, putting your plans behind.
Your Tax Refund Can Help With the Purchase
Doing taxes is a drag, but receiving a tax refund sure isn't! Maybe people plan out what they would like to do with their refund, whether buying new tools, appliances, or electronics. We recommend considering putting that money towards a new shed, not only will your refund come right around the time it is best to have a shed built, but it won't hurt your wallet as much, if at all.
You Can Beat the Heat
Most people would define spring weather as pleasant. It's not too hot or too cold, making it a great time to get outdoor stuff done.
Sheds require organization and planning how you want it to be set up if you don't want it to be a mess that is hard to navigate. This will naturally eat up a chunk of your time, which means being in whatever temperature it is outside. '
Summer heat can get quite brutal; even for those who love the season, it isn't uncommon for many locations to experience 95℉ (35℃) and up to temperatures for weeks at a time.
Not only that, but sheds get even warmer than it is on the outside. If you don't want to have to deal with the heat, then getting everything set up in spring is going to be your best bet.
What's the Best Month to Schedule an Installation?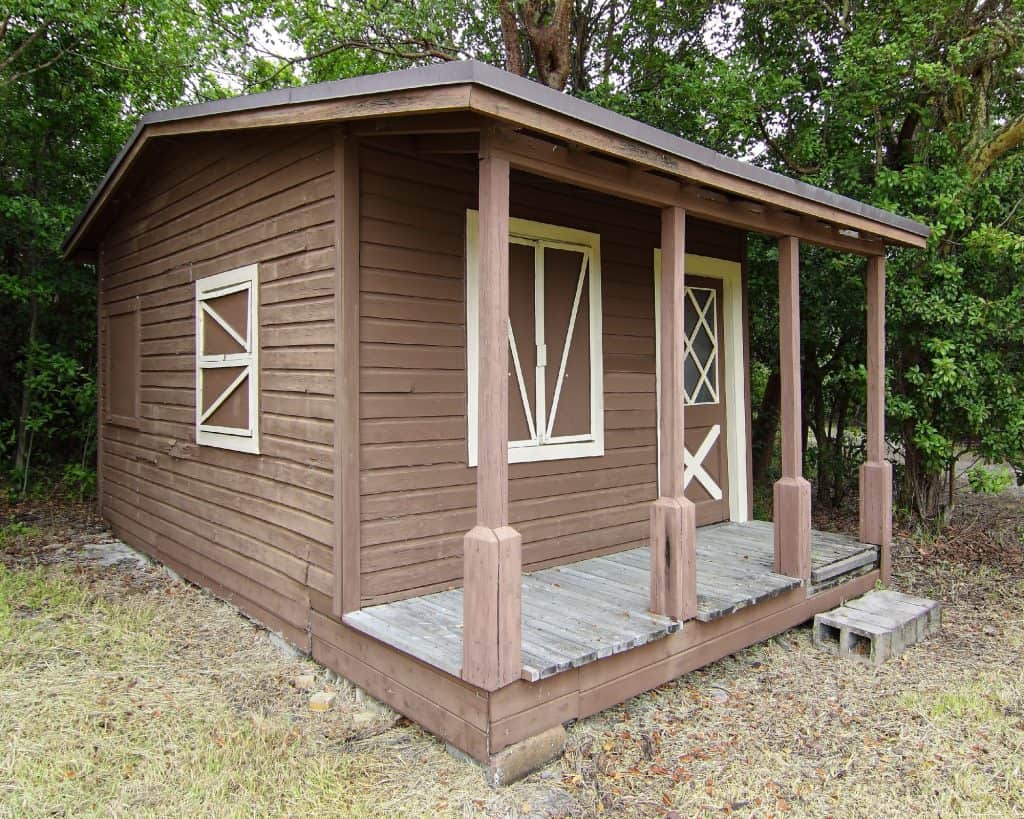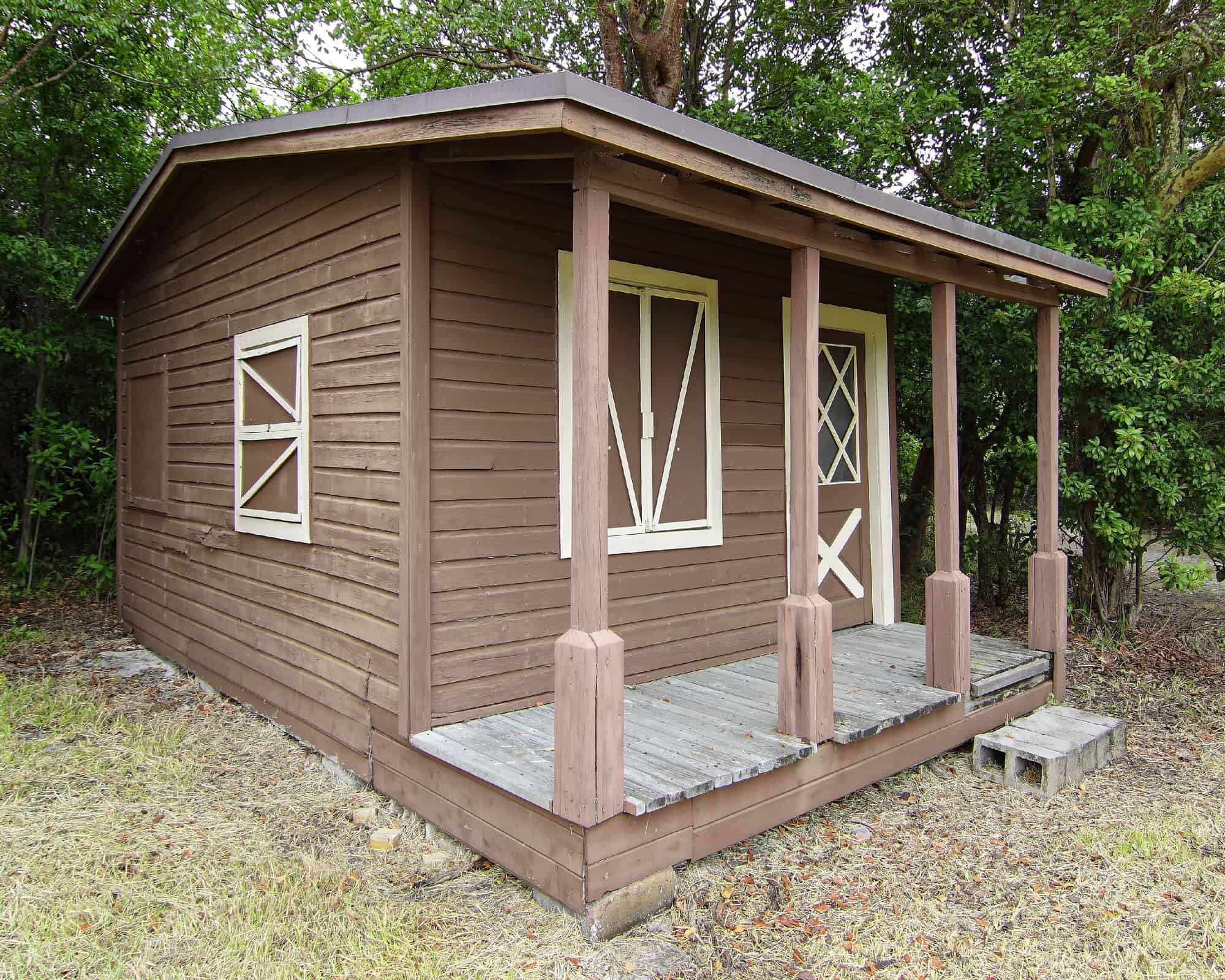 We've established that spring is the best season to buy a shed, but that spans three months, which is an ample amount of time to enjoy the outdoors.
So, which month is best to buy a shed? We would say as soon as the snow starts letting up, which is around mid-March. It doesn't hurt to do it as early as possible if the weather starts resembling spring in late February; just keep in mind the spring sales we brought up earlier.
Is it a Good Idea to Buy a Shed in the Winter?
We understand that not everyone wants to wait for a specific time window that lasts only three months. After all, getting things done now will mean you don't have to do it later and be ready to go by the time the best months for the outdoors roll around.
The truth is there isn't a bad time to buy a shed; in fact, winter can be a fantastic time to do this, depending on the climate of your area. If it's in the milder stages of winter, then it can be beneficial to do it then. And since winter is the off-season for construction, you might be able to get some great deals.
In addition, there will even be an even less packed schedule for builders than spring, which means the project will get done more quickly.
And this may sound counterintuitive, but getting a shed ready during winter can sometimes be an advantage due to the fact that there (probably) won't be rainy days that delay progress.
You'll also have a new excuse to put up even more holiday decorations. Your shed will garner a lot of attention and so what better thing to do than spice things up!
Fall is also a decent time to buy a shed since many of the same benefits as winter apply. While you may have to wait even longer to get the most out of your shed, you'll get the benefits of saving some money and working in a climate that isn't too hot or cold.
Conclusion
Spring is generally the best time of year to buy a shed due to its perfect temperatures, deals, and less busy schedule for builders than summer. You'll also be able to get started fully utilizing your shed and setting it up without the brutal summer heat making you uncomfortable.
However, if you want to buy a shed in fall or winter, then do so; buying a shed in fall or winter yields many of the same benefits as spring.
If you'd like some tips about buying a shed, we've included a video below:
Sources