I don't know about you, but my outdoor space got a lot of use over the past year or so. With global events being what they are, it was nice to have a safe refuge from the chaos.
However, this extra time outside meant that we were in the market for new patio furniture. And we could not believe the prices.
Naturally, I decided to research exactly why the patio furniture we saw was so expensive. And since I am Captain Patio, I wanted to share what I found.
From 2020-2022, patio furniture is expensive due to an unfortunate combination of scarcity, increased demand, disruptions to the supply chain, and material/shipping costs. No retailer is immune to these increased costs, although some have been hit worse than others.
Furthermore, prices for some materials are not expected to normalize for quite some time (source).
If you're interested to know the cost specifics, read on, and let's explore them together.
Scarcity
First, the events of 2020 created a perfect storm of events to create patio furniture scarcity. The following happened all at once:
Everyone started spending way more time at home, causing increased demand for all consumer goods. This included patio furniture.
The global supply chain was strained as sectors of the economy slowed down.
With that being said, patio furniture has always been one of the more expensive furniture purchases one can make. The same material, quality, markup, and shipping costs still apply as they always have.
All of these factors contributed (and continue to contribute) to a general shortage of many consumer goods. Unfortunately, this extends to patio furniture.
In fact, patio furniture is not only expensive but completely out of stock in many places. The retail giant Costco has even had supply chain issues causing many stores to be out of patio furniture for months!
Smaller retailers have also felt the pinch and have raised their prices in response to the disruption. Since they know that it may be months before they get another shipment in, they simply raise their prices proportionally.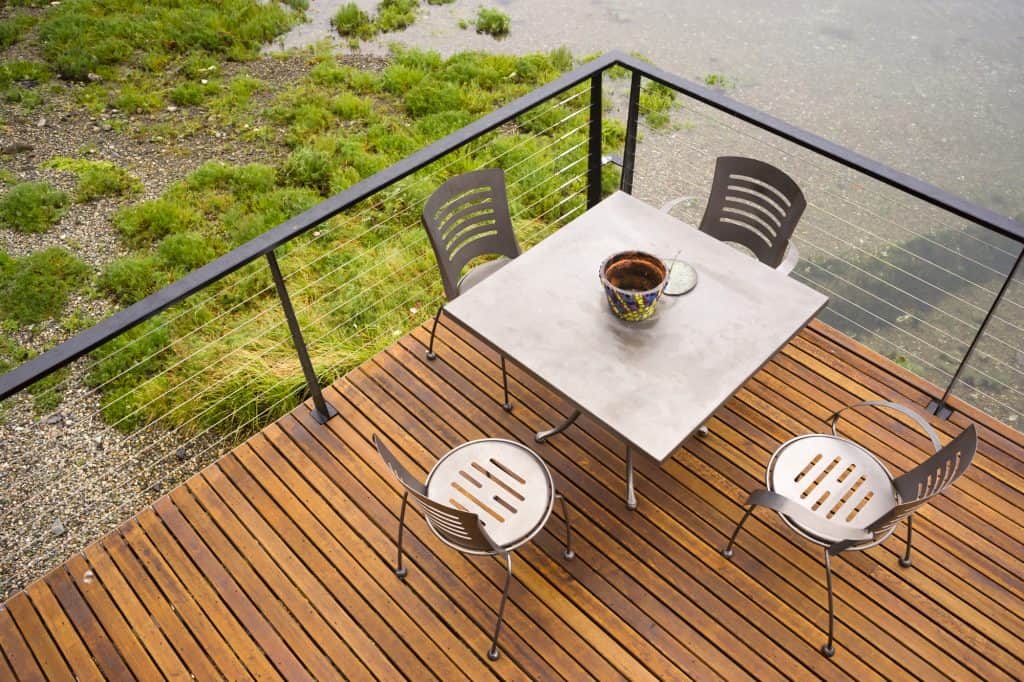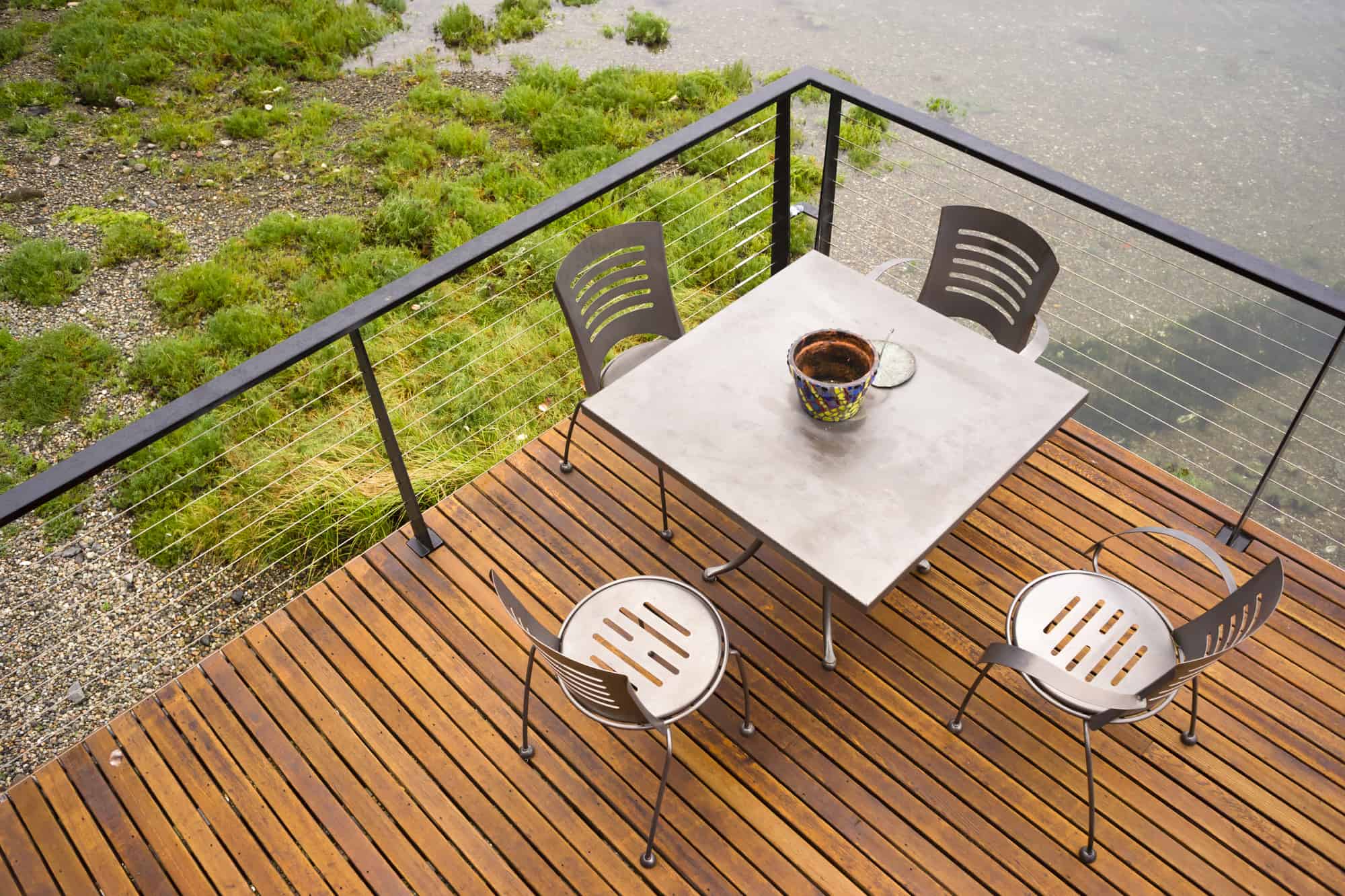 Considering Materials
As I said before, the impact of the recent pandemic isn't the only reason why patio furniture is expensive. Patio furniture has never been exceptionally cheap. Even compared to indoor furniture, it tends to be a bit more pricy.
A large reason for this discrepancy is the type of materials used.
While indoor furniture has the advantage of being indoors, outdoor furniture must be built to withstand the elements. Rain, snow, and the harsh summer sun are unforgiving and your patio furniture has to be built out of something up to the challenge.
We've covered what the most durable patio furniture materials are already, but it's important to know that this added durability costs money. When when we ignore luxury materials like acacia wood, the remaining materials are still pricy (not to mention, there are a number of disadvantages to choosing acacia wood as we wrote about here).
Aluminum, rattan, stainless steel, and tempered glass can also be expensive!
One exception to this rule is plastic patio furniture (recycled or otherwise). In fact, plastic patio furniture is the most affordable material to pick.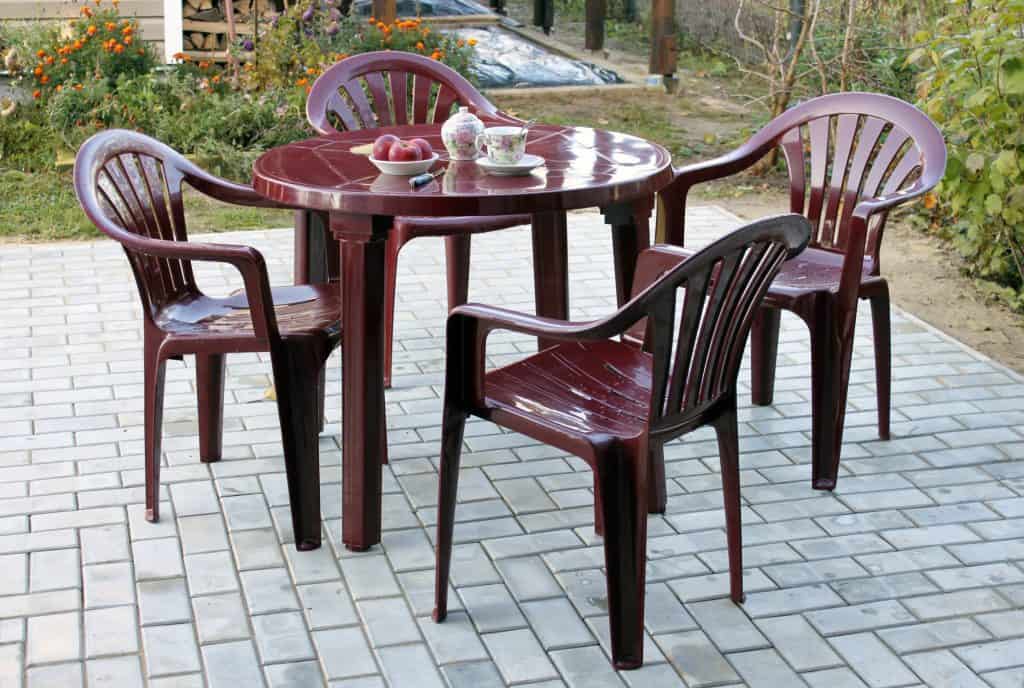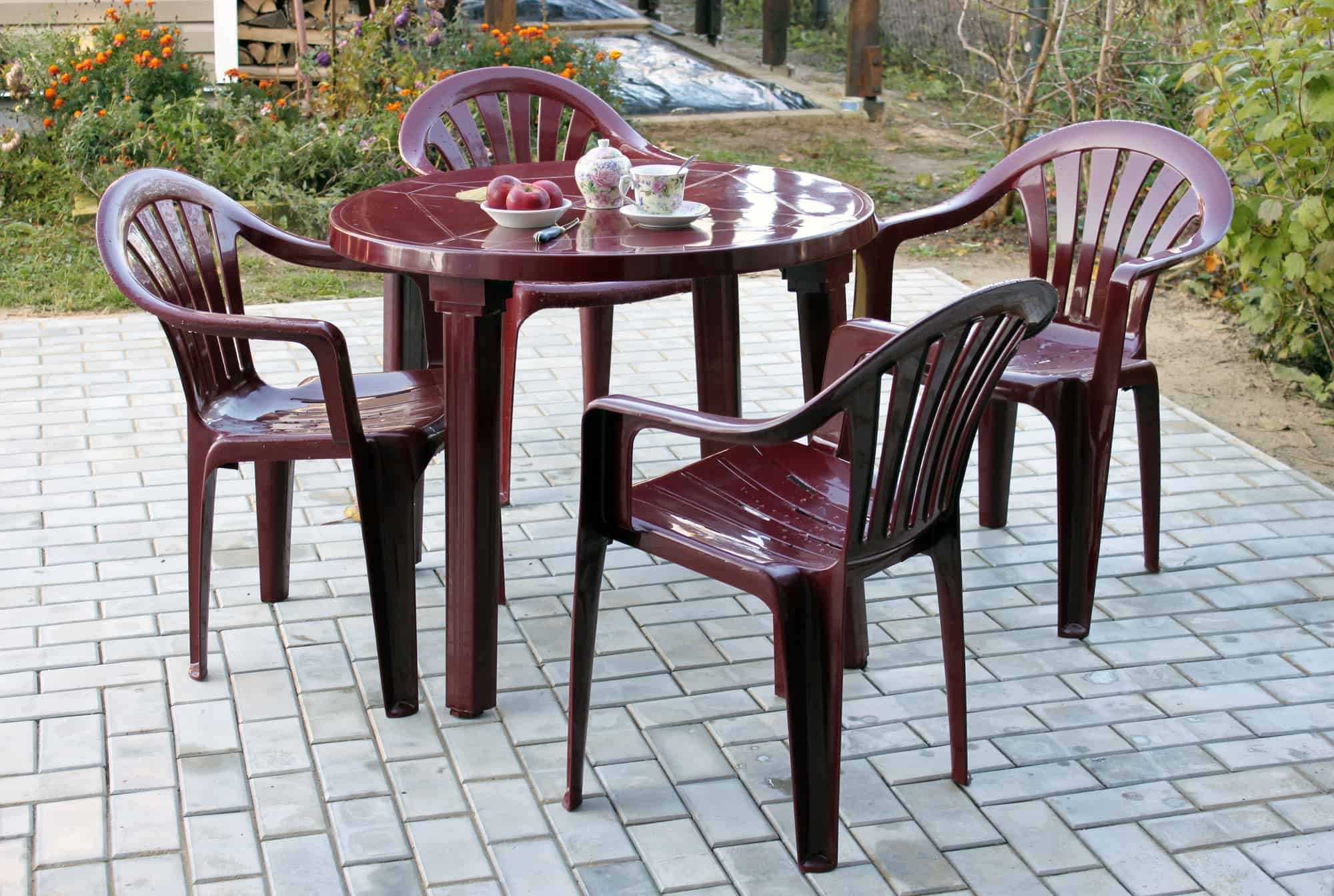 Don't Forget Shipping Costs
One often-overlooked reason for the high price of patio furniture is the cost to move it around. Let's face it — outdoor furniture is bulky and hard to move. It stands to reason that this cost gets passed along to consumers.
In case you're thinking "Shipping can't cost that much," I've collected some hard data for you.
According to uShip, shipping furniture locally costs between $75 and $250. While this is expensive, it pales in comparison to the cost of shipping across the country. Expect this to set you back at least $600.
This cost reduces when shipping outdoor furniture that hasn't already been assembled. However, in that case, you must add the cost for someone to put it together. And trust me — that cost is already factored in the retail price.
Speaking of the retailer, let's take a look at another thing that applies upward pressure on the price.
Markup Takes a Bite
Naturally, the store you purchase the patio furniture from wants to make a profit. They're a business and that's what businesses do. However, be careful not to get taken for a ride!
The retail markup on patio furniture is often between 200% and 400%. This helps the company pay for sales commissions while allowing room for haggling. Not to mention, this helps maximize their own profits.
When shopping for patio furniture, ask the sales representative about the Manufacturer's Advertised Price (MAP) instead of the Manufacturer's Suggested Retail Price (MSRP).
The good news is that higher markup usually means that there's ample room for haggling. The bad news is that salespeople are often less than honest and will tell you there's no room (when there actually is). That lends the question — how do you tell whether or not a retailer is severely marking up patio furniture?
If a patio furniture company regularly has holiday sales where inventory is 50-75% off, you can guarantee that they've marked their prices up a great deal.
This one rule of thumb can save you thousands over your lifetime.
What About Cushions?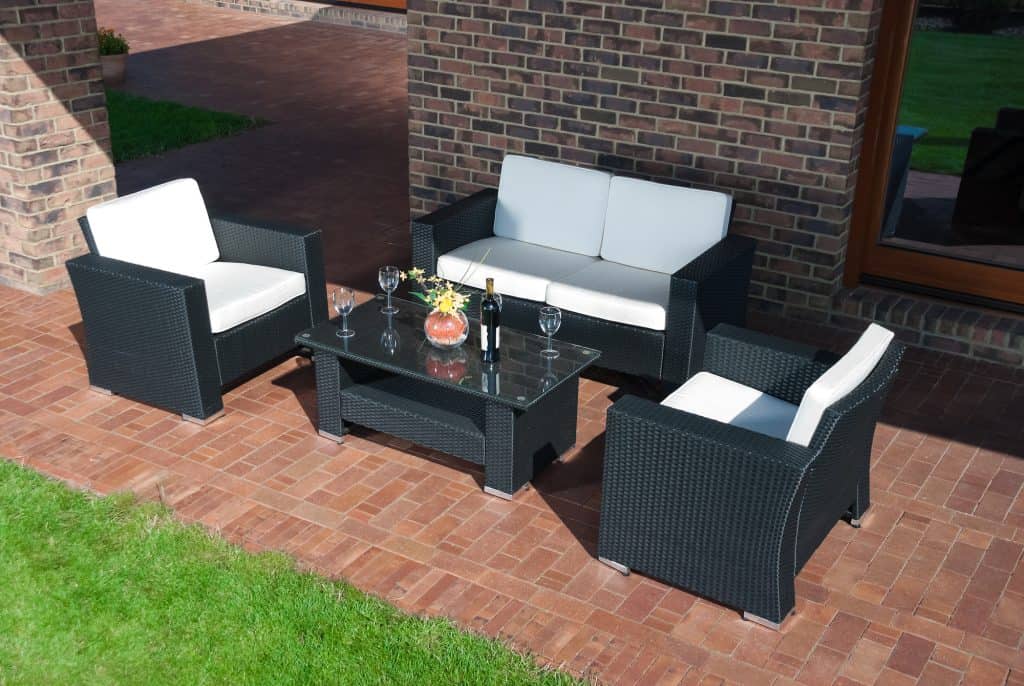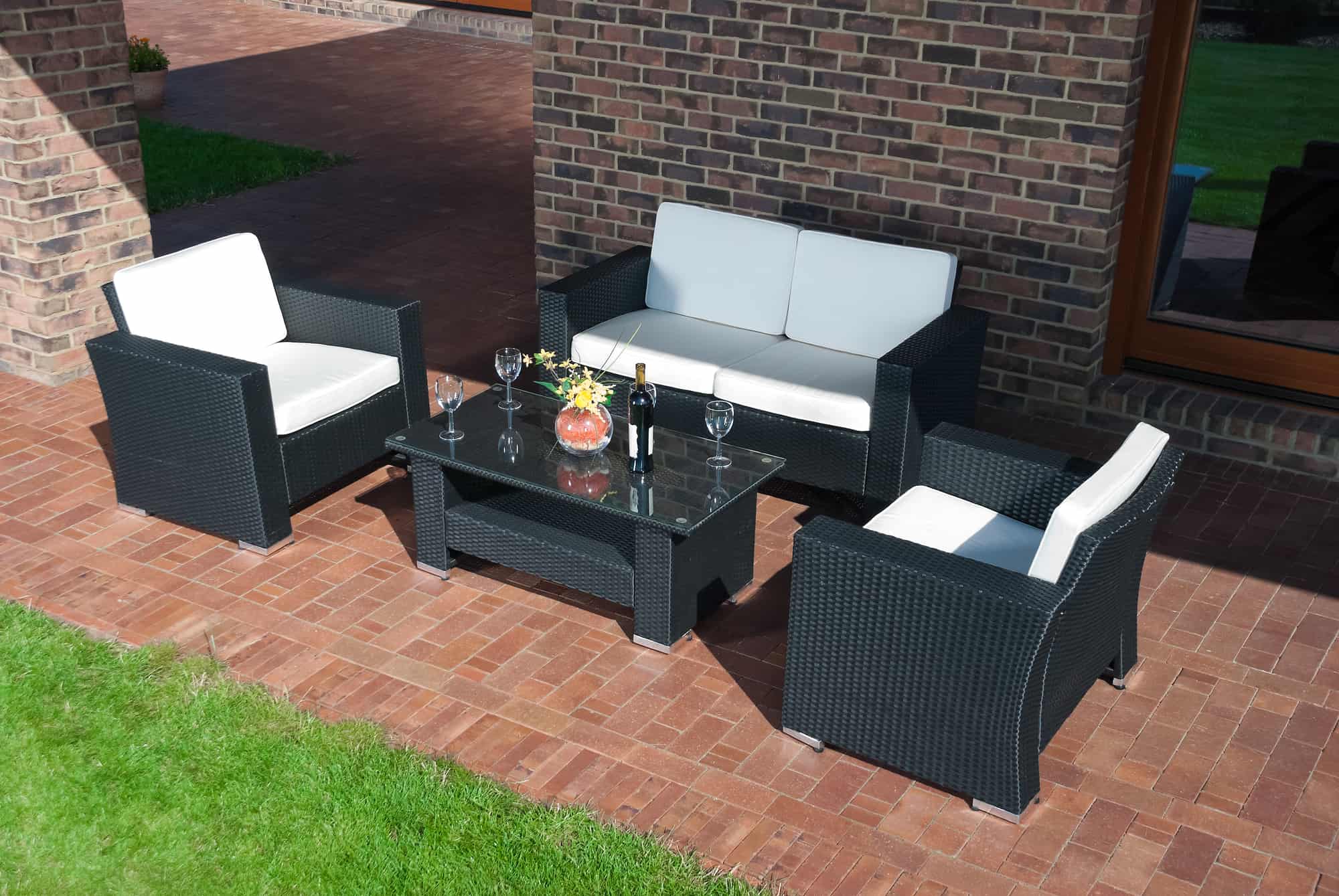 The existence and quality of patio furniture cushions also add to the substantial cost of the furniture set. If this is surprising to you, consider the last time you bought a mattress.
True comfort can be expensive — just look at the prices of replacement cushions on Amazon here (affiliate link).
While you save money on shipping by buying them with the patio furniture set, it still adds to the cost!
Ways to Save Money
If you've made it this far, you may feel a bit discouraged about the prospects of getting yourself affordable patio furniture. However, there are a few ways to save money while on your furniture hunt.
Buy used
The first place I go when trying to save money off sticker price is Facebook Marketplace (or Craigslist depending on how active yours is). Quality furniture can't always be found on these locations, so I recommend setting up an alert and being patient.
Trust me — quality furniture will appear. However, you must be swift once you see something. There are likely other folks looking for a great deal on patio furniture!
DIY cushions
As I mentioned above, cushions can substantially impact the total cost of a patio furniture set. One option to save money is to simply pick a set without cushions and then DIY your own!
It's honestly not too difficult to make your own patio cushions as long as you have a sewing machine. Fabric is cheap and if this is something you feel comfortable taking on, you probably have the other materials necessary.
If you don't have a sewing machine, they can be had for under $200 (affiliate link), but make sure you're comfortable using it. An inexperienced hand can cause waste, ballooning the cost of materials.
With that being said, keep in mind that your own time is valuable and worth some amount of money! But often homemade solutions can be enjoyable while also saving money.
Scale down
Scaling down is another natural way to reduce the total cost of your patio furniture. Truly consider your needs to determine the bare minimum you can accept. While the 9-piece teak conversation set would definitely look great at parties, the 5-piece aluminum dining set may be adequate.
If you have a large family, consider buying cheap plastic patio furniture for the kids to help supplement the smaller patio furniture set.
Skip the chairs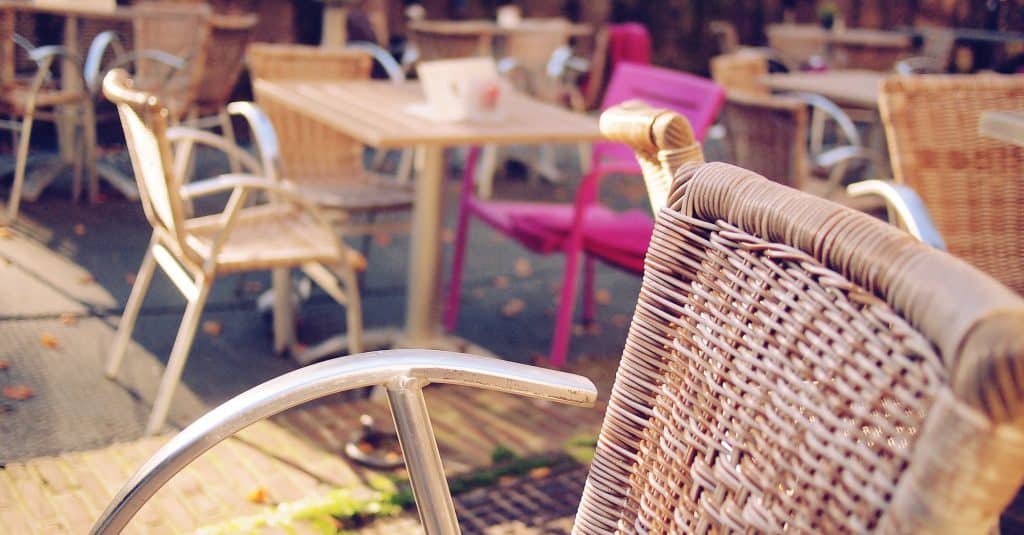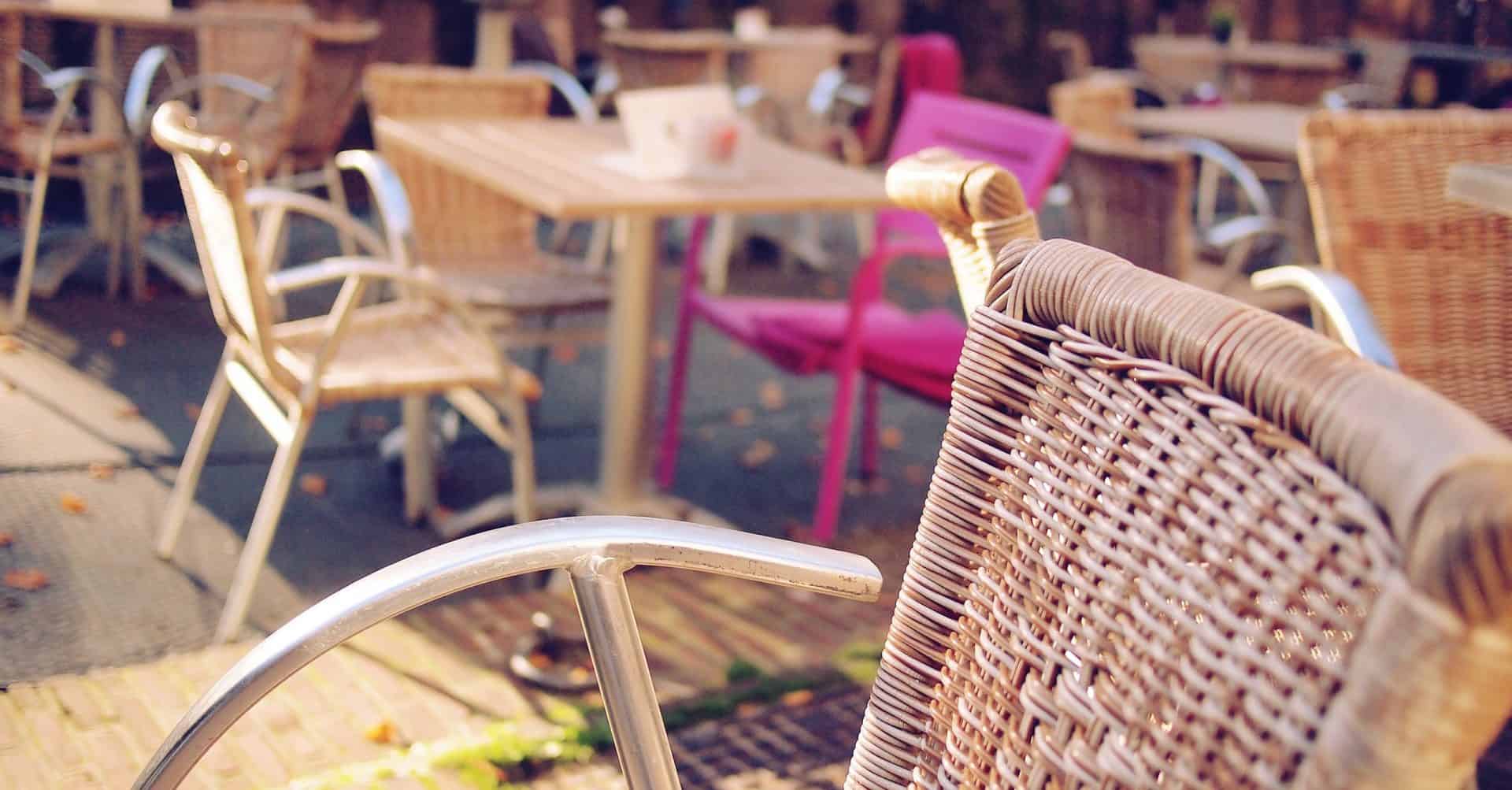 If you choose not to go the used route, consider only buying the table. It's the most bang for your buck, with chairs sometimes more than doubling the amount you'll spend.
Of course, the astute reader realizes that the table loses a lot of utility without the chairs. However, this is just another opportunity to be creative.
Try to source the seating from Facebook Marketplace, or simply buy some cheap chairs off of Amazon (affiliate link here). Even folding chairs could work until you find something better!
Think about the long term
Would you save a dollar today if it meant spending $10 in a year?
While you can certainly purchase cheaper patio furniture options now and save some money, you may end up spending more in the long term if you buy a poor-quality product. Some cheaper patio furniture sets are only designed to last a couple of seasons before rusting and losing their appeal.
To illustrate this, let's think about the actual numbers.
If you buy a $1500 patio furniture set that lasts 20 years, you'll have a yearly cost of ownership of $75/year.
If instead, you purchase a $500 patio furniture set that only lasts 5 years before needing to be replaced, you'd have a total cost of ownership of $100/year. Not to mention, you'd be sitting on lower-quality furniture in the short term.
Will Patio Furniture Prices Go Down?
You may be tempted to simply wait for patio furniture prices to normalize. I completely understand this impulse and it's hard to argue with the logic. However, will patio furniture prices actually go down?
While no one can predict the future, economists don't see prices going down for consumer goods at any time in the immediate future. The global supply chain is still disrupted and the cracks exposed by the recent pandemic will continue to be exploited for some time.
If you're waiting for prices to go back down before purchasing your patio furniture, you may be waiting a while!
With that being said, you may be able to save some money by buying patio furniture at the right time. Sales are seasonal and you can expect to save hundreds of dollars when they occur.
Final Thoughts
Patio furniture is one of the most expensive things you'll buy for your outdoor space and unfortunately, there's no avoiding that fact. The current global situation is exacerbating the problem, but there are still ways you can save money on your purchase.
Hopefully, I've helped shed some light on exactly what makes patio furniture so expensive.
Do you have anything to add? If so, feel free to leave a comment!