Building a storage shed can always seem like a daunting task, especially when considering the extra work you'll need to make it qualitative enough. Add that to the high cost involved, and you can almost tell how incredibly difficult the process will be. However, many people often wonder if there's any way they can build a shed at the lowest cost possible.
The cheapest way to build a shed is by employing DIY building methods. Hiring labor can easily take the cost of assembling your shed above the roof. However, you'll also need to forego prefabricated shed materials for homemade pallets to cut down more costs.
This article will explore steps that will help you build a shed the cheapest way.
Is It Cheaper To Build Your Own Shelf?
Perhaps, you're torn between choosing what's cheapest for building your shed – DIY or paying an expert to do it for you.
It's cheaper to build your own shelf than hiring people to do it for you. By doing it yourself, you'll avoid the typical 40% markup by private contractors. A shed that costs $4,500 to build may cost less than $3,300 if you opt to do it yourself. Plus, you'll get to choose your materials.
You can save some bucks from sourcing cheap building materials. Perhaps, it helps also to know that doing it yourself will mean that you'll pick up vital knowledge while working.
How To Build a Cheap Shed From Scratch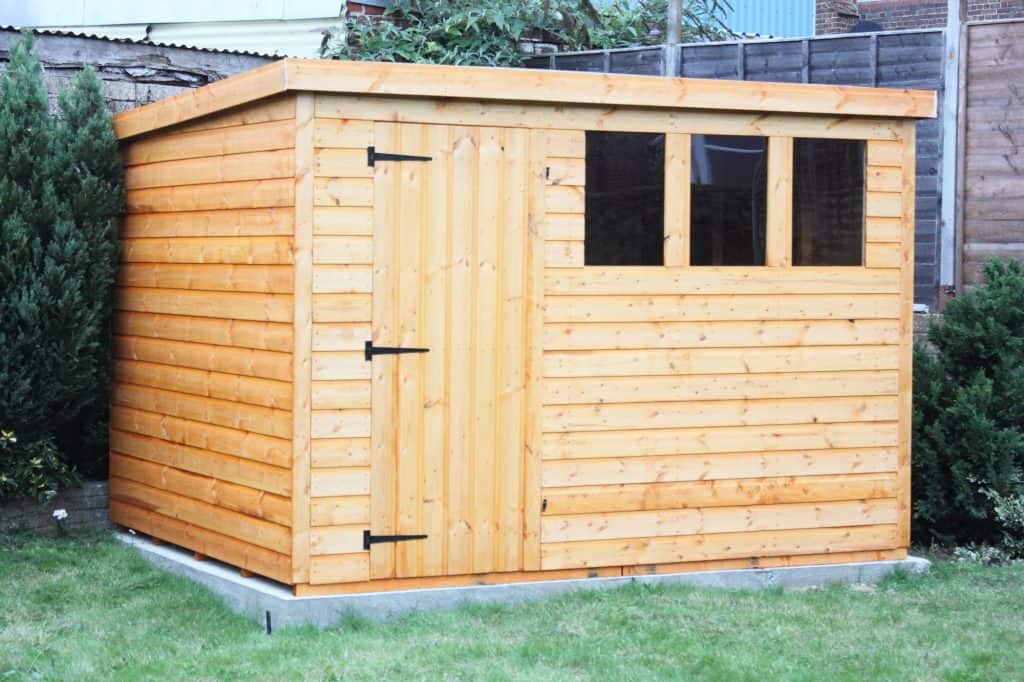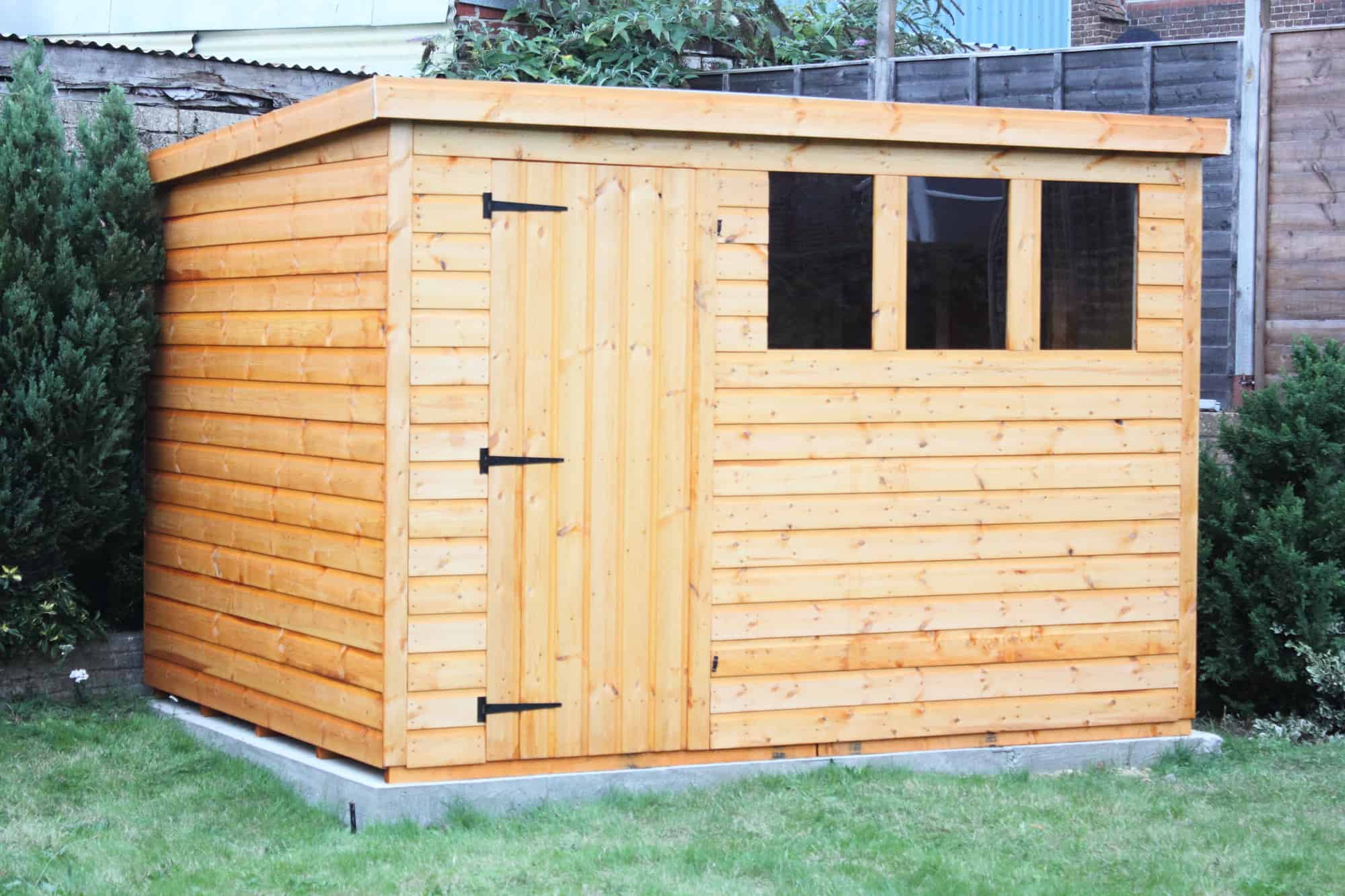 Now that we've established that it's cheaper and perhaps better to build your shed yourself, let's dive into effective ways of building a shed cheaply.
Cut the Frill To Reduce Cost
It'll cost you anywhere between $2,109 and $3,545 to buy an average ready-made shed, depending on where you buy it from and the materials used for it (and what time of year you purchase — you can learn the best time to buy your shed here). It's a no-brainer that the first step to building an inexpensive shed is cutting out the frill. Of course, costly features generally pull the cost of making a shed up. Some of these costly features include:
Electricity
Decorative trim
Large square footage
Workbench
You'd also realize how quickly skilled labor can drag costs up when you want to include some for these features. For example, a carpenter or an electrician may charge between $150 to $200 per hour to add custom features to your shed. You don't need all these features, not when you can build a basic shed that will still serve the right purpose.
Choose the Most Cost-Effective Materials
Just like the first point above, this one is a no-brainer. Yes, we all want our materials to reflect the quality we want for our shed. Thankfully, you won't need to spend too much to get the quality you want. You can replace costly materials for some cheaper ones and still get a moderate-quality shed to go.
For example, instead of building a vinyl shed, you can opt for wood or metal. Yes, vinyl is often the favorite for many shed makers due to its looks, durability, and maintenance ease. But all these come at a very high price.
On the other hand, wood is popular and beautiful. It's also customizable but requires many resources and skilled labor, easily taking the cost up. Most people opt for metal because it helps to cut costs down. It's pretty easy to maintain and doesn't rot too quickly.
Look Around for Resources, Even Used Ones
Ever heard the famous saying, "one man's trash is another's treasure?" You'll always find someone willing to dispose of something to clear up their space. You can leverage their disposal to get materials at very low prices or even free sometimes.
You can take a stroll to a lumber mill near you. Perhaps, you can find valuable scraps of wood from their overflowing waste. Of course, this would mean extra effort from you and having to meet strangers. But don't worry, it can be fun if you put your heart into it.
Start With a Strong Foundation Like Solid Concrete Blocks
Your shed won't last the time you want with a set of weak bases. Of course, a soft foundation can hold its ground for a short while, but it'll soon cause damage to your entire shed. We recommend building an on-grade foundation, which can either consist of pressure-treated wood or solid concrete blocks.
However, you must ensure that the timbers of blocks are placed in perfect levels and close enough to support the shed's floor frame. If you're concerned about the possibility of erosion affecting the area, you should set the foundation on a bed of at least 4-in (10.16-cm) depth filled with compacted gravel.
Use Pressure-Treated Lumber for Your Floor Frame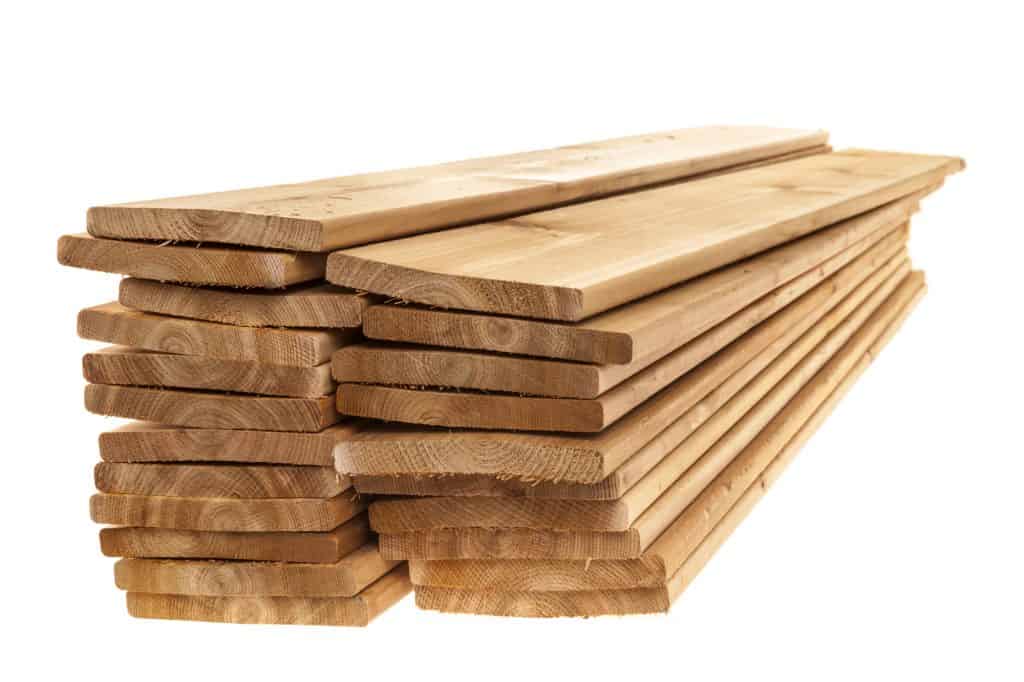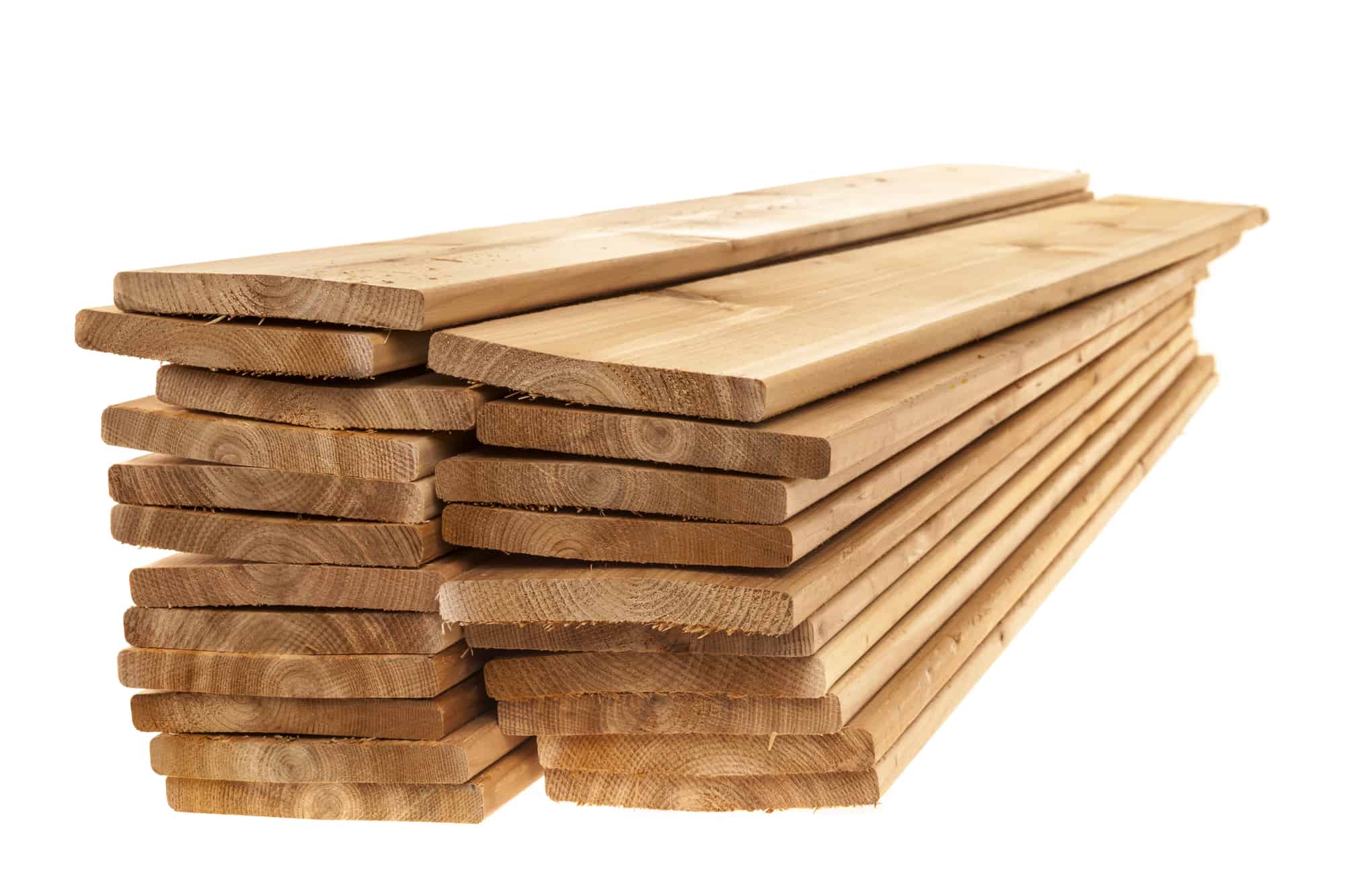 A shed's floor frame typically includes the floor joists, perimeter band joists, and the mudsill. The closeness of the frame to the ground means that it's generally prone to water-boring bugs and rots. To prevent these things from damaging your frame, we recommend using pressure-treated lumber to build your floor frame.
The floor deck should feature ¾" (1.91 cm) exterior-grade plywood. Thinner plywoods are generally susceptible to flex between joists. On the other hand, if you intend to store heavy equipment in your shed, it'll be better to opt for ¾" (1.91 cm) tongue and groove plywoods.
This type of plywood may cost a little higher, but it'll help you create a solid floor that will resist moisture and accompanying insects.
Simplify Roof Framing
Most DIYers can attest that roof framing always comes with serious challenges because it requires an accurate execution of several angled cuts in a repetitive fashion.
Many people opt for assembling the ceiling joists and rafters into roof trusses before raising them and setting them on top of the walls to make the process easier. The process is usually safer and faster than building the roof frame one board per time. By simplifying your roof framing, you don't need to worry about hiring professionals to help you with your roofing.
Conclusion
Building a shed doesn't have to be all expensive. However, you'll need to roll your sleeve up and work to cut the costs to the barest minimum.
Start by cutting off all frills and unnecessary expenditures during planning. Next, opt for cheaper materials, but this shouldn't mean sacrificing quality for prices.
You also want to build a solid foundation so you won't have to spend rebuilding your shed in a couple of years. Overall, DIY offers you an opportunity to learn from your mistakes while building a shed that suits your fashion.
Sources